It's time to pin a monster against humans in party action game OBAKEIDORO! If you're ready for some thrills with a group of friends, this title should fit the bill. Even better, Nintendo Switch Online members have access to the free Game Trial that's being offered — from today until November 1st at 11:59 p.m. PT, members can battle it out: one Monster against three Humans!
Here's the official description:
A thrilling, heart-pounding struggle! Humans have 3 minutes to work together to get away from the Monster! Playing as the Monster, you'll have to utilize your skills to catch the Humans! Play Bogeyrun! online or offline with up to 4 players.

Winner of the BitSummit 7 Spirits Popular Selection Award!

Bogeyrun! is an asymmetric action game in which three Humans face off against one Monster. Gameplay can be as deep or casual as you want to make it.
As a Human, don't just simply run away! Use your Lantern Attack to fend off the Monster. If you time it just right, you might be able to turn the tides in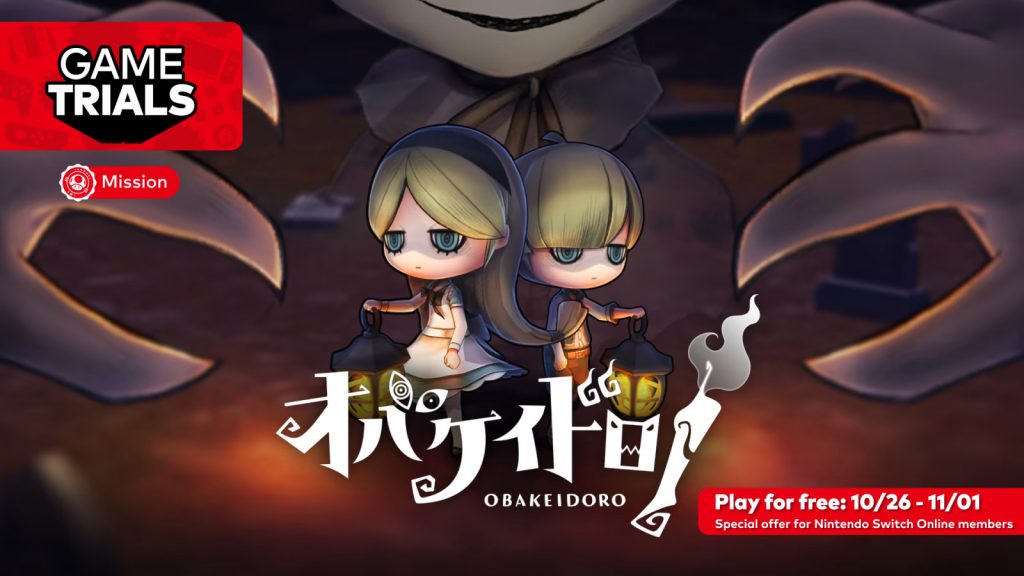 If you find you're loving your time playing and want to keep up the fun past the trial period, OBAKEIDORO! is currently 50% off in the Nintendo Switch eShop, meaning you can nab it for just $9.99. You'll have until November 13th to take advantage of the offer!
Leave a Comment