Today's Pokémon Scarlet and Violet trailer was a 14-minute-long look at what adventures and Pokémon await in the Paldea region. While a good chunk of it covered information shared in previous announcements, it also went a bit more in-depth with new gameplay footage. Plus, it had some new discoveries (like crafting TMs, having a picnic, the new Giragarig evolution dubbed Farigiraf, and more).
If you were paying close attention though, you might have spotted some more new Pokémon that haven't been announced yet, nor were properly covered in today's trailer. Around the 7:17 minute mark, three brand new Pokémon showed up in the mini-map navigation in the bottom right-hand corner of the screen.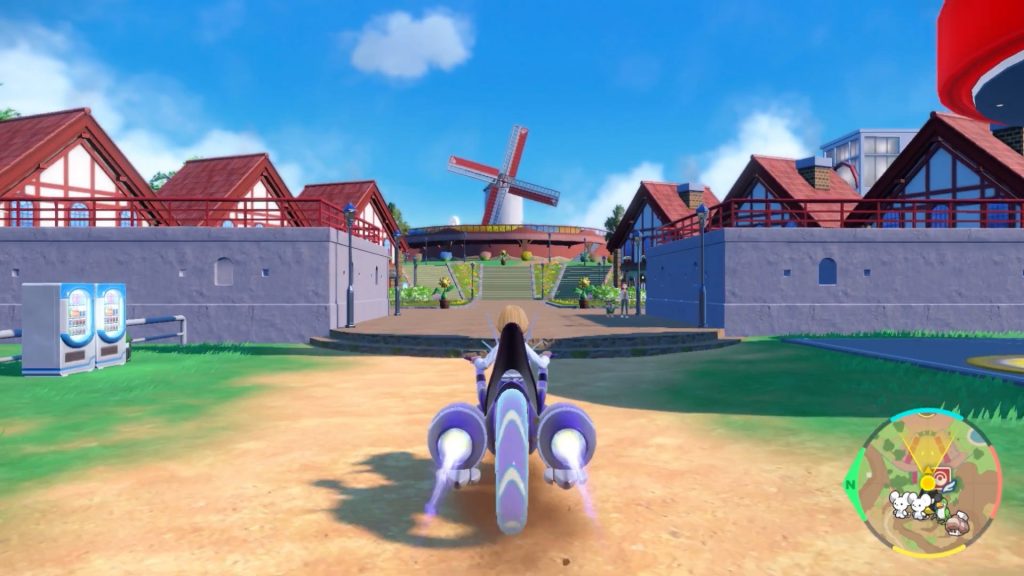 Here's a close-up of it!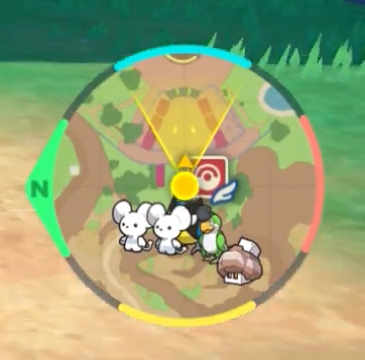 With the yellow circle representing the playable Trainer (and the arrow pointing in which direction they're moving in), icons showing off nearby Pokémon (to battle or catch is a guess) are also on the map. An icon of Rookidee (from the Galar region) is visible, but overlaid with icons of a white mouse-like Pokémon. To the right of that is a green bird-like Pokémon with a black tuff of feathers resembling a pompadour hairstyle and to the right of that is a snail-like Pokémon made of layered rock.
As for names for these three new Pokémon – nope! They aren't any right now, nor were they featured with a spotlight section in today's trailer.
EDIT: Three? Make it four! This fourth unannounced Pokémon is a bit hard to make out, but it's hiding in the background.
During the invasion of Team Star's Fire crew base, delinquent students are unleashing their Pokémon in droves for a major quick battle extravaganza. Around the 4:08 mark, plenty of Fire-type Pokémon are being called out of their Poké Balls, including what appears to be a pre-evolved form of Armarouge (in the background to the left of Torkoal).
We'll just have to wait for The Pokémon Company to share more information about them at a later date (if at all) or find these Pokémon to catch, train, and battle when Pokémon Scarlet and Violet releases on Nintendo Switch on November 18th.
Leave a Comment