We're a little over a month away from the release of Pokémon Scarlet and Violet and today, The Pokémon Company released a 14-minute-long gameplay trailer of the two games. Covering some previously announced features in further detail, there were a few new announcements too – including the brand new evolved form of Giragarig!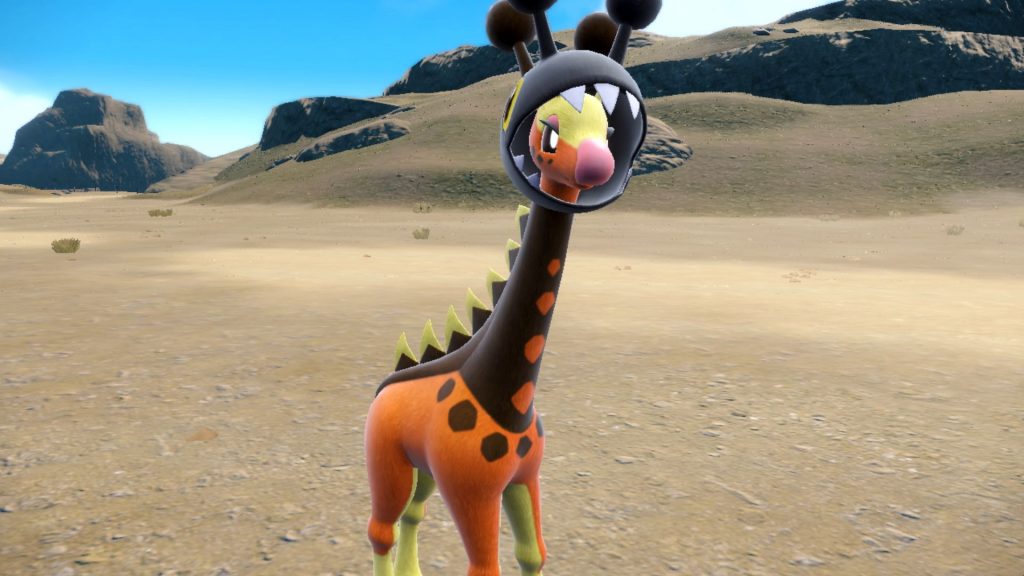 Leaked this summer within the Pokémon Scarlet and Violet leak community, Farigiraf is finally named and here! According to its page on the official Pokémon Scarlet and Violet site, Farigiraf is a Long Neck Pokémon. It is a Normal- and Psychic-type Pokémon that is 10 feet 6 inches tall and weighs in at 352.7 lbs. It can have the Cud Chew and/or Armor Tail abilities which are both brand new.
Cud Chew makes Berry eating even tastier! When a Pokémon with this ability eats a Berry, it will eat it one more time at the end of the next turn. As for Armor Tail, that ability will make opposing Pokémon unable to use priority moves.
Now for Farigiraf's biology. According to The Pokémon Company, Girafarig's "head of its main body and the head from its tail have become one. Both of Farigiraf's brains are connected through thick nerves, increasing its psychic energy, and it can emit psychic waves from the antennae on its head. Farigiraf is always mindful of its surroundings, and while it can detect danger in an instant, there are times when its body cannot react as fast as its two brains can think."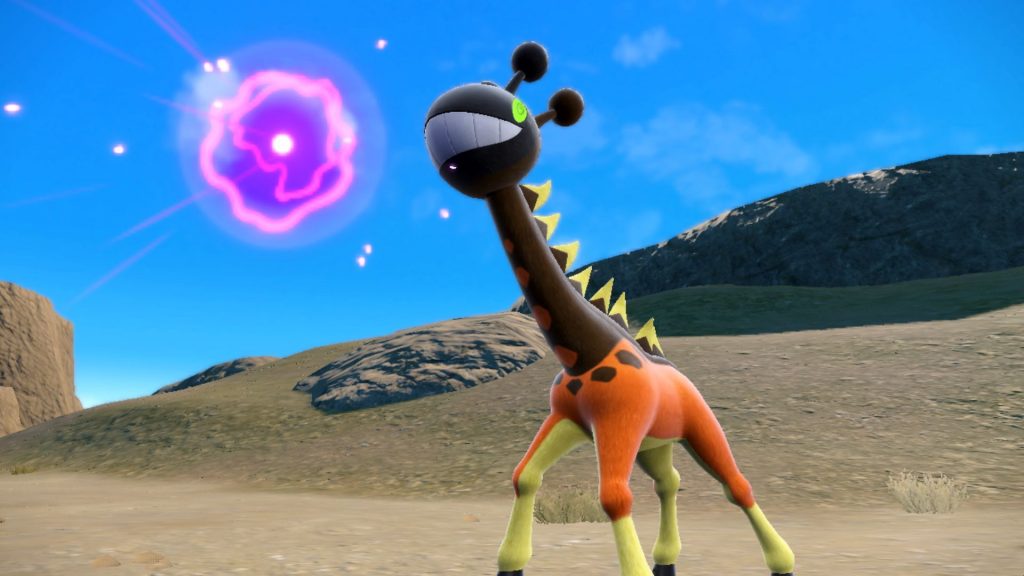 Details surrounding how to evolve Girafarig into Farigiraf remain a mystery though! We'll just have to wait for the release of Pokémon Scarlet and Violet on November 18th to find out for ourselves.
Leave a Comment