The Germany-based Strictly Limited Games has announced that its next physical release will be for Snow Battle Princess Sayuki, a spiritual successor to the iconic Pocky and Rocky series that originally launched for the Wii back in 2007 before getting a digital Switch port in 2019.
If you're familiar with Pocky and Rocky you should know what to expect from the game, as you'll be running around flinging projectiles like the iconic duo, only this time with a very wintery aesthetic.



The physical edition can either be purchased standalone or as a Limited Edition featuring a Toto Bunny plush, a sticker sheet, and even a mochi bunny recipe card.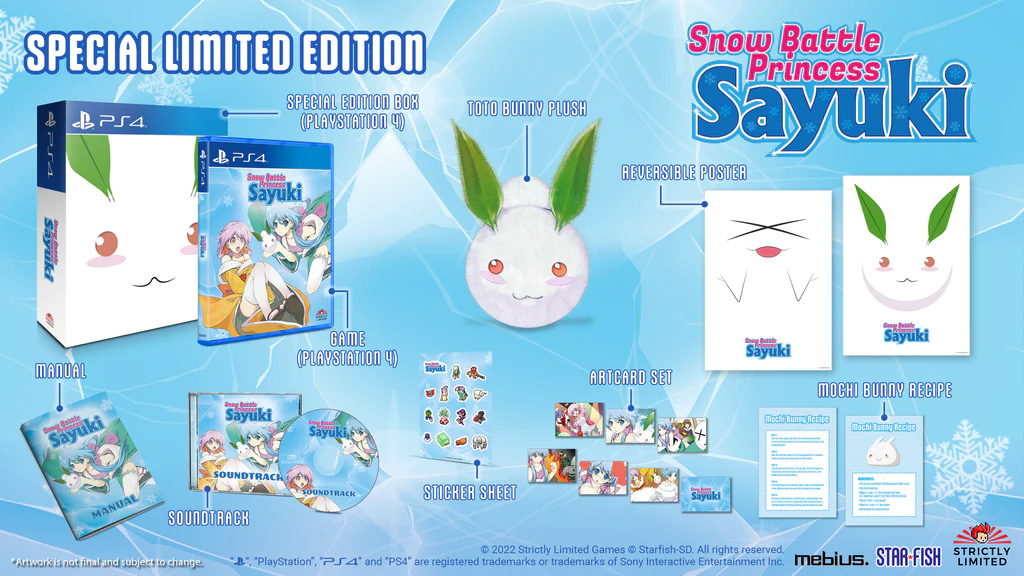 Pre-orders for Snow Battle Princess Sayuki will open up on October 2nd, 2022.

Leave a Comment