Ah, autumn. The time for pumpkin spice, spooky movies, and video games (it's always the time for video games). And the Nintendo eShop is the place to look for new titles for the next ten days, as they're hosting a big ol' Blockbuster Sale for titles that includes but is not limited to the following:
Lego Star Wars: The Skywalker Saga (30% off, $41.99)

Monster Hunter Rise + Sunbreak (28% off, $49.99)

Doom Eternal Deluxe Edition (67% off, $29.69)

Sonic Colors: Ultimate Digital Deluxe Edition (40% off, $26.99)

The Elder Scrolls V: Skyrim (50 % off, $29.99)

No More Heroes III (50% off, $29.99)

Diablo II: Resurrected (50% off, $19.99)

13 Sentinels: Aegis Rim (35% off, $38.99)

Disco Elysium: The Final Cut (50% off, $19.99)

Hades (40% off, $14.99)

Cuphead (30% off, $13.99)

Much, much more!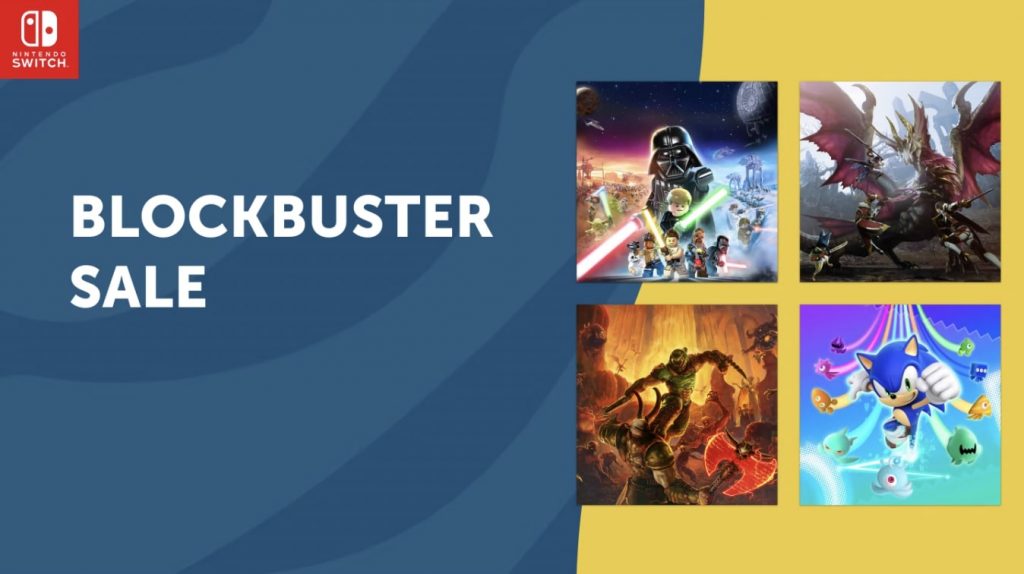 Make sure to check out the shop page yourself to see every game up for sale. You have until September 25th at 11:59 p.m. PT to scoop up any deal you want for yourself. 
Leave a Comment