The free-to-play launch of Fall Guys this summer was a smashing success for everyone's favorite racing beans, and Season One was just the beginning. For Season Two: Satellite Scramble, Mediatonic is launching these beans into space with all-new costumes, all-new rounds, and a whole lot of mayhem.
Launching on September 15th, Season Two: Satellite Scramble will feature a new launch event, allowing players to complete challenges to win some space-themed rewards. There is also a brand-new Season Pass with futuristic and space-themed costumes, including collaborations with Alien, Star Trek, and Hatsune Miku.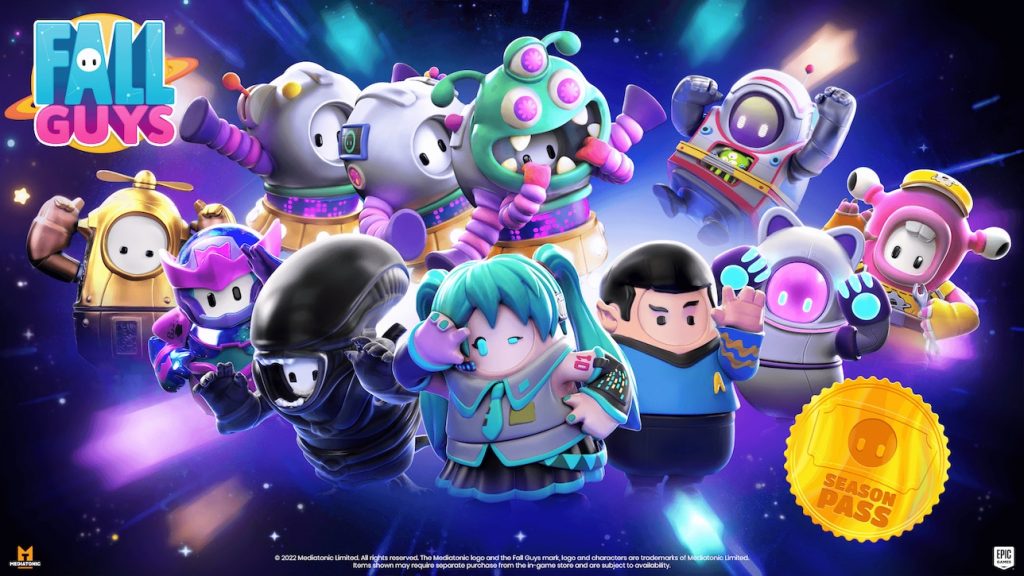 Season Two is also introducing a bunch of new rounds, and they each look incredible. Tiptoe Finale turns the standard Tiptoe round into a race against other squads to find the hidden path to the crown, Starchart asks players to take a leap of faith to find their way across invisible pathways, Pixel Painters will have you matching a patterns by jumping on blocks to light them up, Cosmic Highway, Hyperdrive Heroes, and Space Race are all new race rounds featuring a slew of new space obstacles, while Hex-a-gone's spacebound sibling Hex-a-terrestrial features floating platforms that disappear after a bean has walked across it, and finally there's Frantic Factory, a free-for-all round where you'll be hunting down and jumping on glowing buttons to earn points.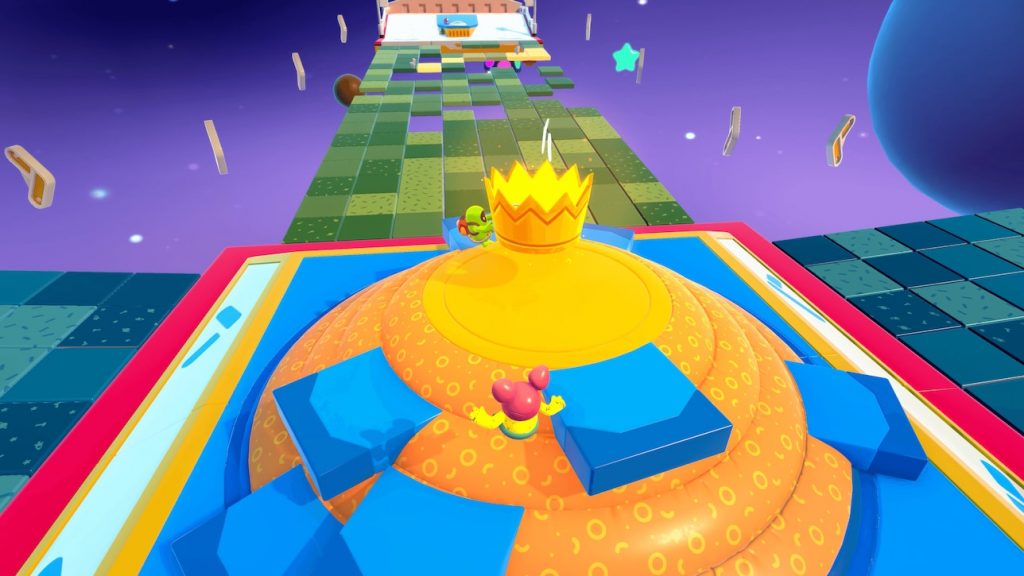 It won't be long now until Fall Guys Season Two: Satellite Scramble is ready for liftoff, and once it launches we'll finally know if guys can fall even in zero gravity.
Leave a Comment