The release of Splatoon 3 is imminent, which means that Nintendo has released the second half of their Ask the Developers interview with some of the masterminds behind the entire squidkid (and octokid!) franchise. While the full round of interviews offered some reasonably interesting tidbits about the test demo lobby, player communication, and personalization, we're going to focus on the dev's comments on Splatfests for the series' third entry.
Splatfests in the first two games were based on concerts (specifically idol concerts), but Splatfests in 3 instead take inspiration from festivals (matsuri in Japanese), with night vendors and floats parading through the streets. They specifically cite the Danjiri Festival in Kishiwada and the Gion Festival in Kyoto as influence (and liken this all to Carnival in Rio de Janeiro to help worldwide audiences relate). Mirroring the Gion Festival in particular, Splatfests in 3 have a "Sneak Peek" period where players can enjoy the buildup to the Splatfest. This includes the ability to divide yourself into teams ahead of time and contribute even if you can't make the date of the Splatfest proper.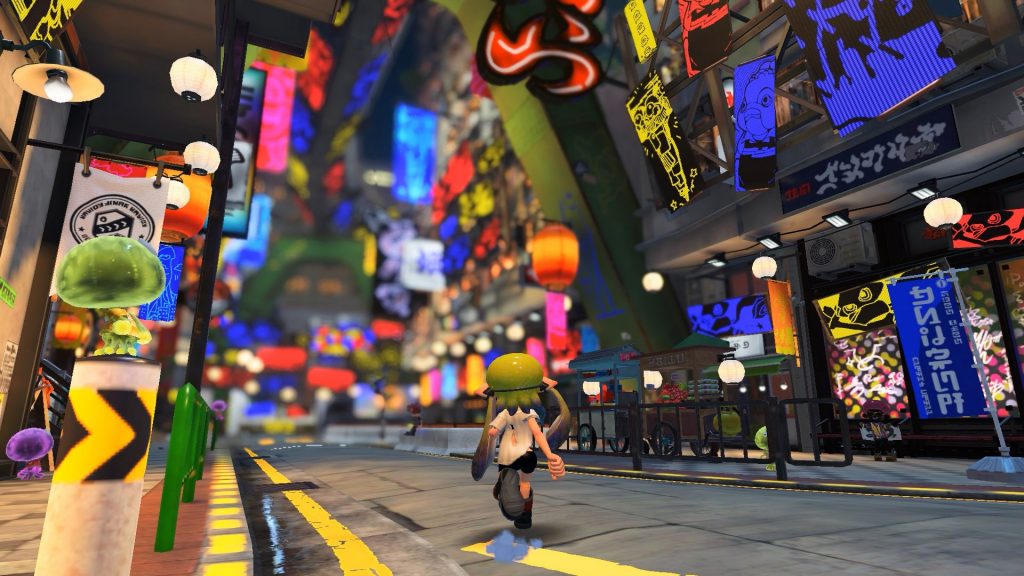 The devs also revealed a little about Deep Cut, the new trio of announcers/musicians for Splatfests. They parade through the streets with eclectic musical style — Big Man produces EDM music for Shiver and Frye to sing, with a Brazilian style beat over it. Frye "sings with a melody that makes you feel as if a desert is in sight" while Shiver's vocals are reminiscent of traditional Japanese singing. Shiver's IRL vocalist actually comes from a background of traditional Japanese music, while Frye's has a singer-songwriter jazz background.
Splatoon 3 releases tomorrow. You can check out the full dev interview (Part 3 and Part 4) for more tidbits.
Leave a Comment