The Splatoon 3 media campaign continues! While the Squid Research Lab in North America is taking a break today (just teasing what special weapons they'll cover next), it's been a different story for the game's Japanese social media accounts. Last night, a new "Starting Splatoon" site launched, aimed at getting brand new players to the series up to New Squidbeak Splatoon regulation.
Now, for all us Splatoon and Splatoon 2 players, we already know how to fling ink and hold our own in a match. Yet, along with this site, we also got a brand new video that includes some new footage.
In this video, we get some more glimpses of Splatoon 3's maps (Scorch Gorge, Eeltail Alley, and Hagglefish Market's regular and Splatfest versions) plus the weapons testing range. Also, around the 4:08 mark, we get what's possibly our first look at Splatoon 3's tutorial level. It seems like our Smallfry Salmonid (Little Buddy) is guiding us out of the Splatlands' desert!
In addition to the site and video, it's also been announced that you'll be able to rep your team of choice from the Splatoon 3 Splatfest World Premiere on Twitter! If you have a Twitter account linked to your Nintendo account, and approve access from a special app within Twitter, then your Twitter icon will change sporting your team's ink color and logo (hand in the rock, paper, or scissors gesture). It will change again during the Splatfest's midway point where whichever team is in the coveted #1 spot is up against two members from teams placing #2 and #3.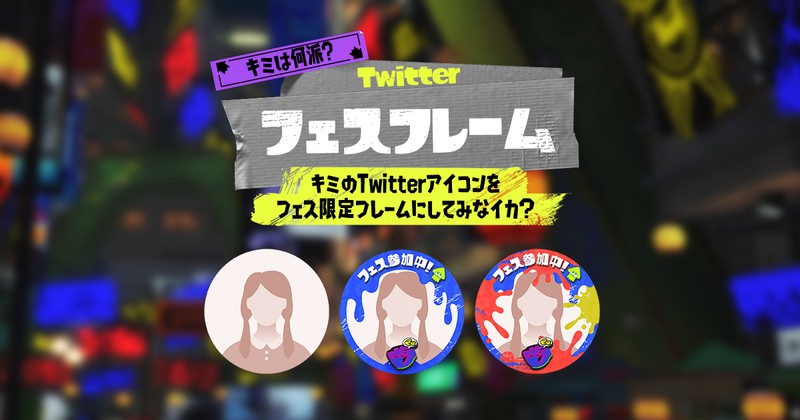 Despite the fine print stating that this campaign is only available to those who live in Japan, you can still sign up for the feature via a dedicated webpage and get a preview of what your Twitter icon would look like. Perhaps there will be an English campaign closer to the actual event, but if not, you can at least download the preview image and manually change that as your Twitter icon. Or you can skip that entirely, as some fans have gone ahead and downloaded all three frames and are sharing them online. They've even been edited into English versions!
Splatoon 3 will be released on Nintendo Switch on Friday, September 9th. But just before that, the Splatoon 3 Splatfest World Premiere will give us all a preview for one day only, on Saturday, August 27th. You can download the Splatoon 3 Splatfest World Premiere demo today via the Nintendo eShop.
Leave a Comment