A proud tradition of the Splatoon series has been its hosting duos. The first game gave us the Squid Sisters idol pair, while Splatoon 2 introduced the world to the MC/DJ duo known as Off the Hook. No doubt we'd see some new, rising talent in the mix for Splatoon 3 and thanks to today's Squid Research Report we've gotten just that.
Squidkids and Octos, say hello to Deep Cut!
Frye and Shiver make up our primary duo here, but also in the mix is Big Man; a mellow manta that's just as much a part of their hosting duties. As a group, they'll be updating players on what maps and modes are currently playable along with any other news and happenings.
In a genius move, those broadcasts appear to no longer be mandatory to sit through. Each player's Inkling and Octoling will have a Sea Cucumber Phone which will receive the broadcast as a feed in the top left corner of your screen. Of course you can tune in directly if you enjoy seeing these three do their thing, but now it's possible to roam free as you peek the deets.
As our new Splatoon 3 hosts, Deep Cut has one other important job – running Splatfests! When the festivities are live they'll be performing from roaming vehicles in Splatsville, bringing the vibes just like their predecessors did.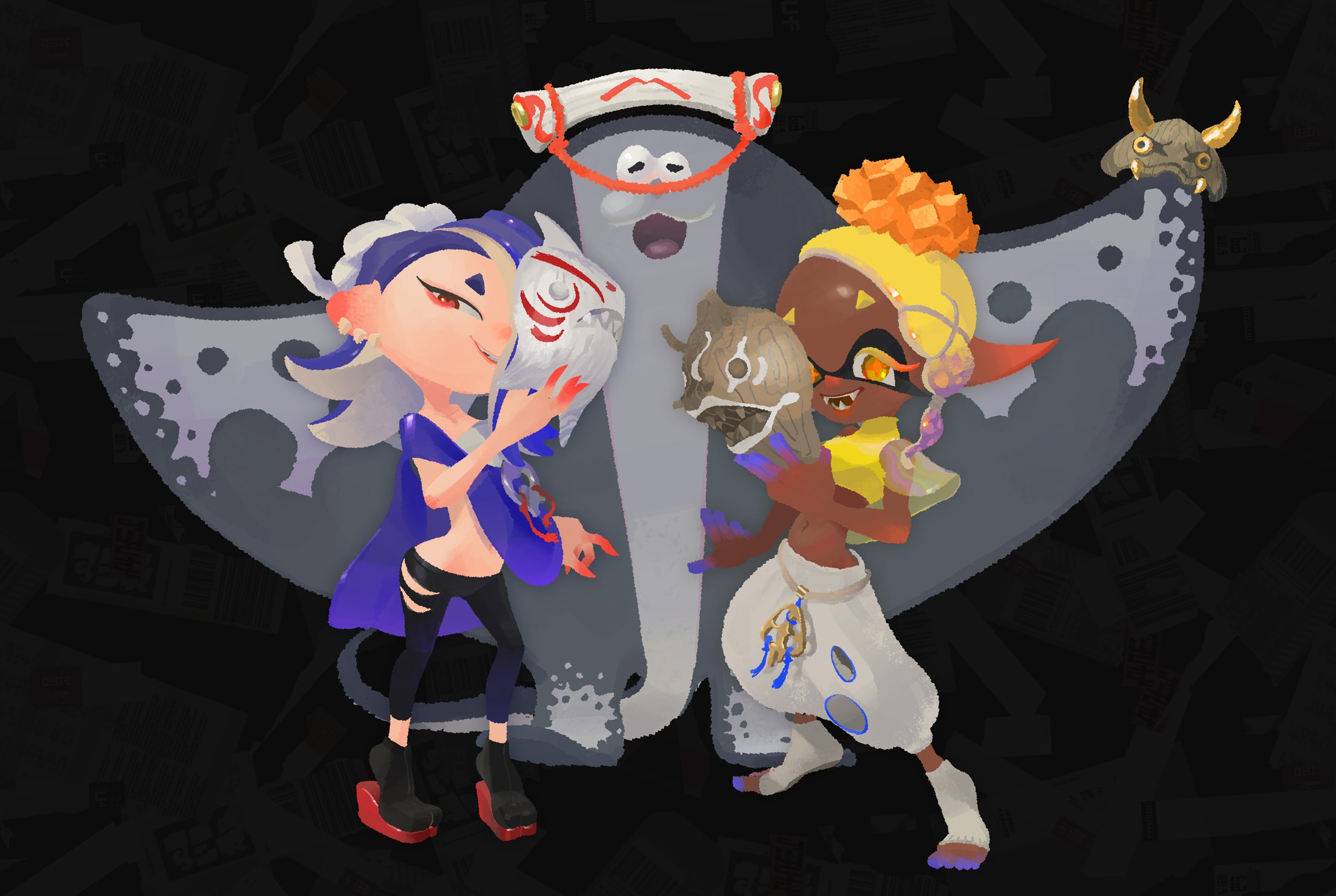 And don't you worry. longtime players. Callie and Marie will still be here as part of the game's story mode, Return of the Mammalians. Pearl and Marina should be back as well, as they recently debuted some new music and (per the Splatoon 3 Direct) appear to be central to Splatoon 3's paid DLC campaign.
Look forward to plenty more Deep Cut when they hit the airwaves once Splatoon 3 launches on September 9th!
Leave a Comment