Today, Fall Guys will see the return of the Blue Blur as Sega's Sonic the Hedgehog series is back on the game's store page — and this time with a larger cast of familiar faces. Alongside Sonic and Knuckles, new outfits of Tails, Dr. Eggman, and Super Sonic have now been made available for players to dress their beans in as they duke it out for some crowns.
sonic?!?

knuckles?!??!?

TAILS?!?

EGGMAN??!?!?!!?!

SUPER SONIC?!?!?!?!?!?!?!

i can't believe this is happening, sonic and knuckles are coming back and this time they're bringing BUDDIES (kinda) pic.twitter.com/VyEmnwleFF

— Fall Guys… FREE FOR ALL! 👑 (@FallGuysGame) August 9, 2022
Each individual Fall Guys Sonic the Hedgehog outfit can be purchased for 800 Show-Bucks. For those wanting to cash in their winnings and collect them all, double packs of Sonic and Knuckles and Tails and Eggman have been made available for 1,200 Show-Bucks each.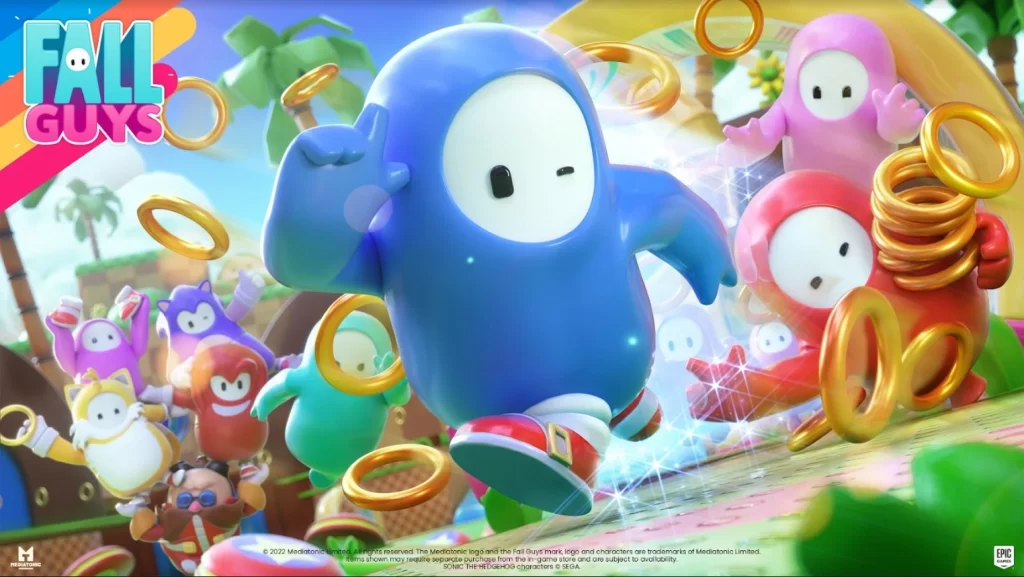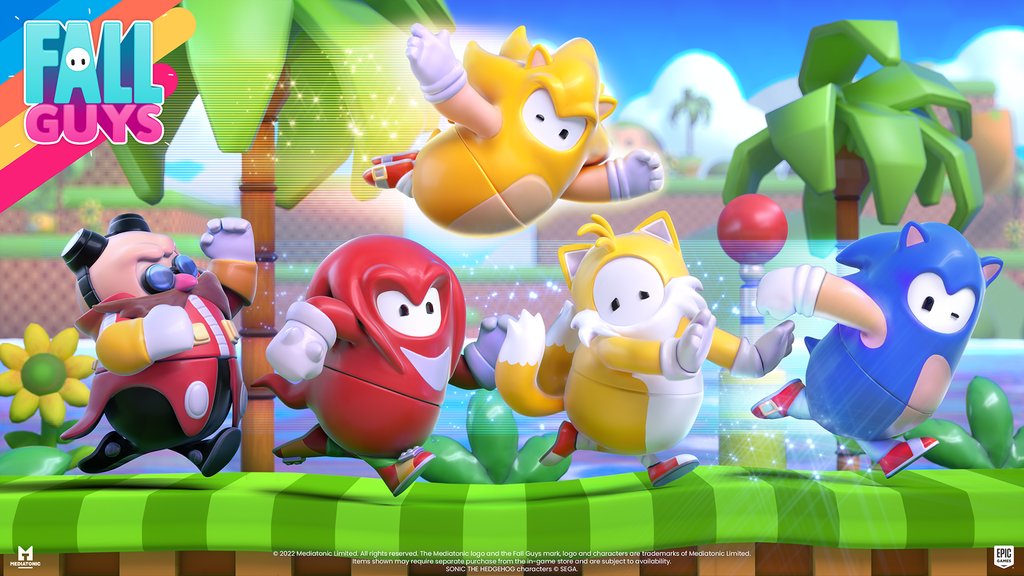 Additionally, a special Sonic emote called "You're Too Slow" is also available for 400 Show-Bucks.
Previously, the upcoming Green Hills Zone Fall Guys stage and new Sonic the Hedgehog outfits were teased by Sega and Mediatonic at Sonic Central. When more Fall Guys news makes the rounds from Mediatonic, we will be sure to let you all know what's going on in the world of competitive beans.
Leave a Comment