Now that all three in-person Pokémon GO Fest 2022 events are over, Niantic is ready to discuss Pokémon GO's last GO Fest 2022 event – a worldwide finale! We've known that the event has been planned since the first worldwide Pokémon GO Fest 2022 event back in June, but today we get some concrete details… beyond the confirmation of Ultra Beasts and Shaymin's Sky Forme during this month's Pokémon Presents.
Trainers, on Saturday, August 27th, 2022 from 10 a.m. to 6 p.m. your local time, we'll start to say goodbye to the Season of GO with the Pokémon GO Fest 2022: Finale event. The event will be available to all Trainers worldwide and offer free and paid experiences. If you purchased (or were gifted) a paid ticket to the Pokémon GO Fest 2022 event in June, then you don't have to fret. You already have a ticket! For those who didn't pick up a ticket for the June event, tickets are now available to purchase for US$10.99 (or the equivalent pricing tier in your local currency, plus any applicable taxes and fees). There is a cheaper version of the ticket available for US$4.99, but there's a catch. Trainers who purchased the GO Fest 2022 June ticket OR the Finale event ticket can gift up to three tickets to three different Trainers at this discount. So if you're looking to save $6, give a friend $5 and have 'em send a ticket your way.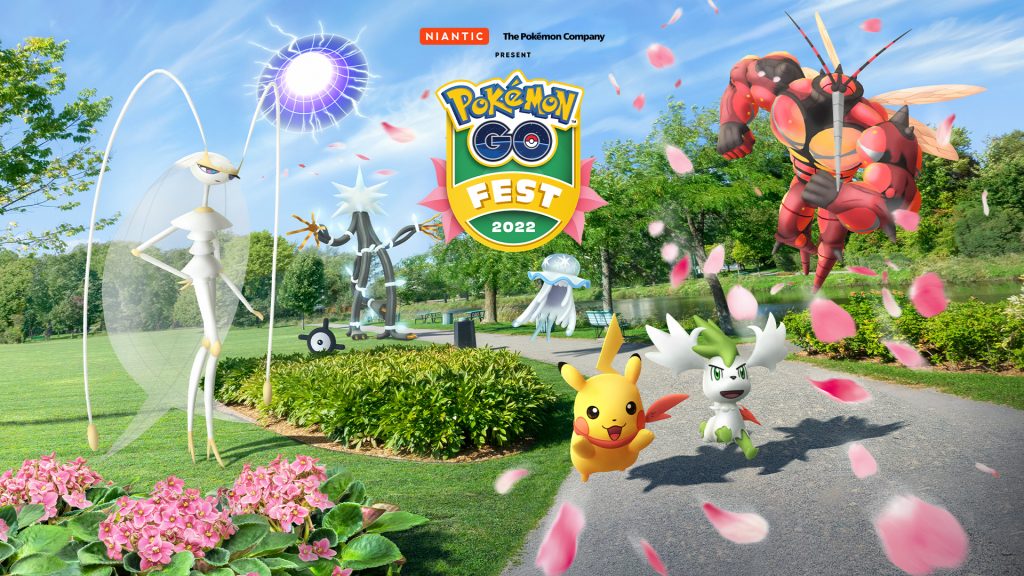 As for what Pokémon and Ultra Beasts are appearing, Pokémon appearing in the wild via rotating habitats, in Raids, and spawning thanks to Incense have been listed on the official Pokémon GO blog. Ultra Beasts (Nihilego, Buzzwole, Pheromosa, and Xurkitree) have been confirmed to appear in only Five-Star Raids and that they'll appear in two-hour rotating blocks, with a free-for-all during the last two hours of the event. Beyond that, notable Pokémon appearances include a new costumed Pikachu (sporting a Shaymin-inspired scarf), the debut of Shiny Unowns N and X, and Pansear, Pansage, and Panpour will all be back before returning to their exclusive regions.
When it comes to the differences between the free and paid experiences, paid ticket holders will get the following exclusive bonuses and perks: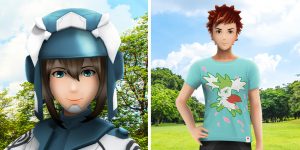 3 additional Special Research Stories (rewards include Shaymin (Sky Forme) and exclusive Avatar Items)
Pokémon appearing via Incense (Unowns B, G, N, O, P, S, and X, Pansage, Galarian Mr. Mime, Torkoal, Pansear, Klink, Tropius, Panpour, and Frillish)
Up to 9 free Daily Raid Passes (in-person Raids only)
Special photobomb spawn(s) (Up to 5 Encounters)
Earn an extra 5,000 XP in Raid rewards (in-person Raids only)
Incense activated during the event will last for 2 hours
Earn 3× XP for spinning Photo Discs at PokéStops and Gyms
1/2 Hatch Distance when Eggs are placed in Incubators during the event
The ability to change Shaymin (Sky Forme) into Shaymin (Land Forme) and vice versa (Shaymin must already be caught)
Interested? You have about two and half weeks before this one-day Pokémon GO Fest 2022 send-off happens! Also, be prepared for any surprises during this event… after all, it's about due time that Professor Willow returns to Pokémon GO (no offense, Rhi – perhaps you can visit for another season).
Leave a Comment