While today's Pokémon Presents featured a boatload of new Pokémon Scarlet and Violet information, the official website shared some extra details. Specifically, a news article detailing player customization.
For the first time players will be able to "make changes to your character's eye shape, mouth shape, and more", while previous entries only let you change your skintone at the start of the game. Salons will return to let you customize your hair and eyebrows, too.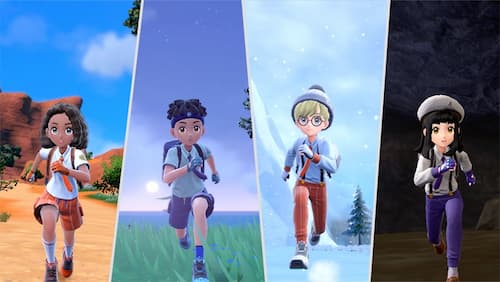 On top of that we have confirmation that there are four different kinds of academy uniforms, "ranging from short sleeves and shorts to warm blazers". You'll also be able to purchase accessories on your adventure.
Pokémon Scarlet and Violet will release on November 18th, 2022.

Leave a Comment