Let's play ball! Nintendo Switch Sports has added its big summer update, which brings changes and additions to multiple sports, primarily soccer and volleyball. The tweaks include the following:
Soccer:
You can play One on One and Four on Four soccer with the Leg Strap (Playing Locally, press + on the screen where it shows you how to hold Joy-Cons. Playing Globally, press X when Soccer is highlighted during sport select.)

A new Camera Mode can be found in options (two-handed mode only)

You can reset the camera during games with the X button

It's easier to jump to max height, and players won't get too high by kicking repeatedly
Volleyball:
Slide attacks (where the spiker crosses the court before hitting the ball) have been added. Move the stick left or right after the ball is bumped to initiate.

Rocket serves have been added – just hit the volleyball at its apex when you toss it up.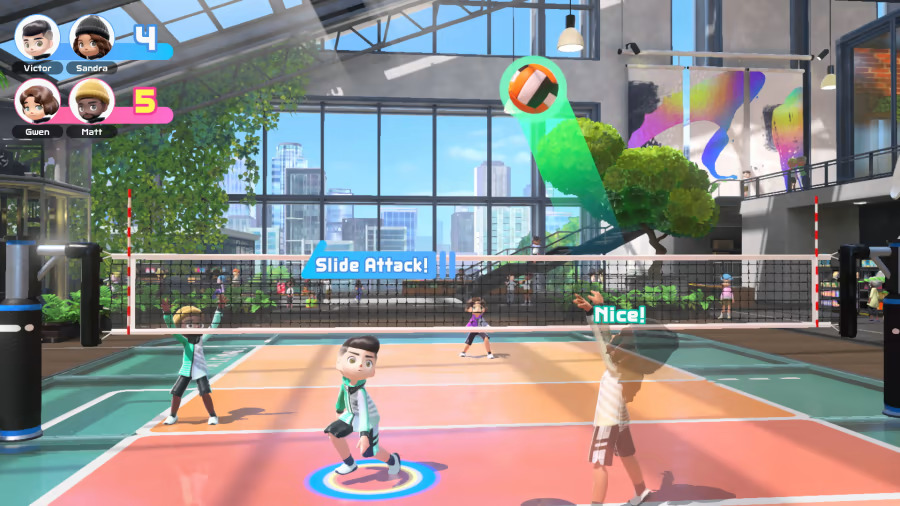 Bowling:
Pins don't fall as easily when you throw the ball straight, and fall more easily when you put a curve on it.
Miscellaneous:
S and ∞ ranks have been added to Pro Leagues.

You can turn off opponent nicknames and titles.

You can create rooms with room IDs so that you can match with people who are not Friends on the system.

You can Auto Select difficulty in Bowling when you're playing with Friends.

Icons will be added to show network or Joy-Con connection instability.
A pretty good chunk of stuff, albeit without tweaks to Badminton, Tennis, or Chambara. We'll have to see if those come with the forthcoming autumn update that also adds Golf to the game. We'll keep you posted whenever that update happens.
Leave a Comment