Get ready to survive the onslaughts of various iconic Dragon Ball villains as Dragon Ball: The Breakers is confirmed for launch this October.
The game, set in the time transcendant Xenoverse 2 reality, has one "Raider" take on the role of a major baddie to defeat seven survivors, who are just ordinary citizens. Thankfully those survivors do have access to Transpheres which grant them abilities of heroic warriors, so it's their aim to escape via Super Time Machine.
Catch the latest trailer below:



Dragon Ball: The Breakers launches on October 14th, 2022, with an open beta taking place in early August. A limited edition is also available featuring a creepy Cell Shell figure which you can pre-order via Bandai Namco's storefront.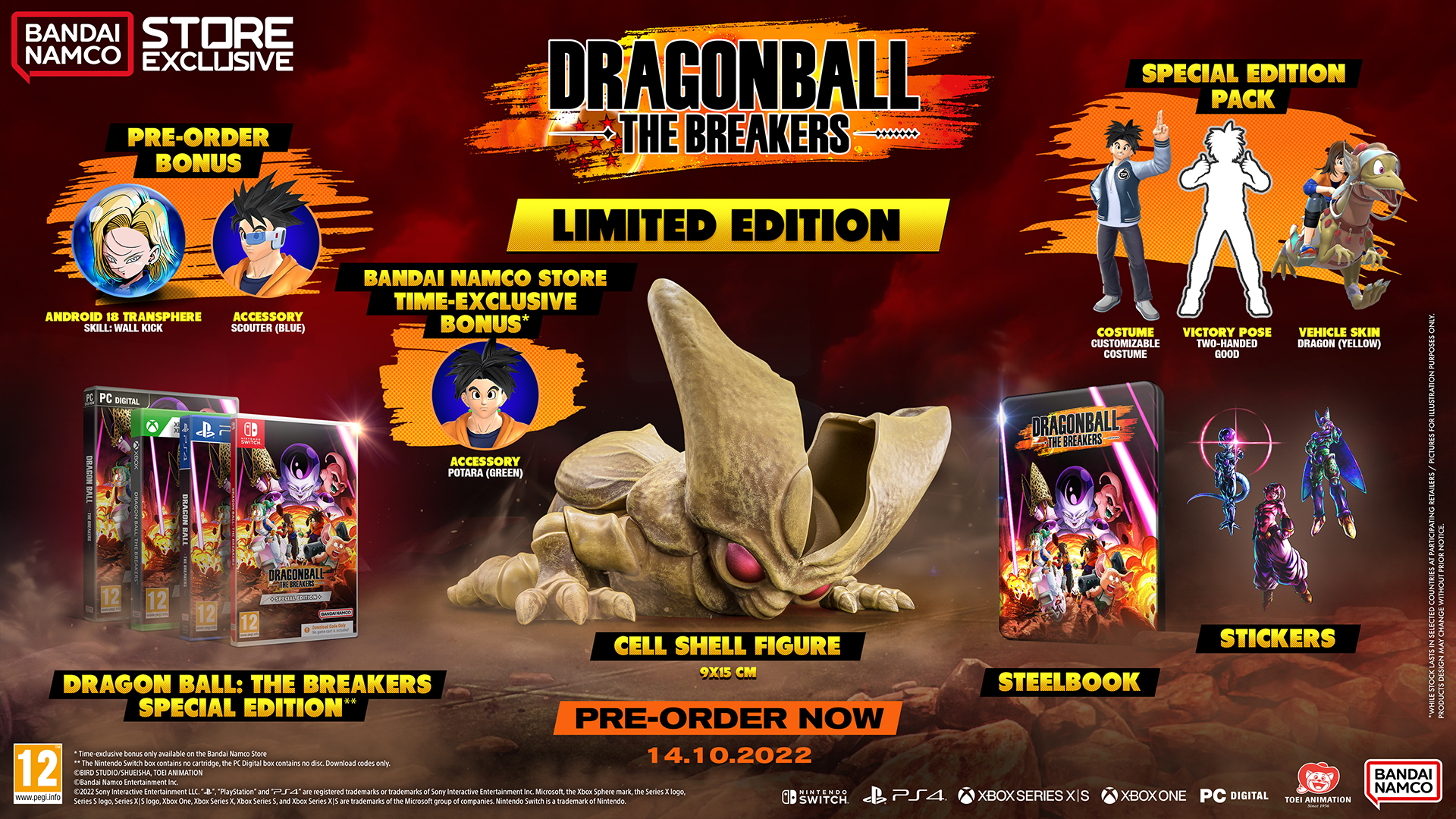 Leave a Comment