You better start making some strategic moves because these Pikmin will only be available for the next 2 weeks — or rather a limited time just for now. Pikmin Bloom is adding "Chess Piece" Decor Pikmin to the application in honor of the upcoming International Chess Day. While the actual international holiday takes place on the 20th of this month, Pikmin Bloom users will have until July 31st to collect the limited-time "Chess Piece" Decor Pikmin.
As can be gathered from their title, "Chess Piece" Decor Pikmin are special Pikmin donning various chess pieces as hats. Huge Seedlings found while walking during this time will unlock the new limited-time decor Pikmin, however, users can also obtain these Pikmin by sprouting the Golden Seedlings received from completing the weekly challenges. Both types of Pikmin seedlings can be held in a user's inventory at the same time.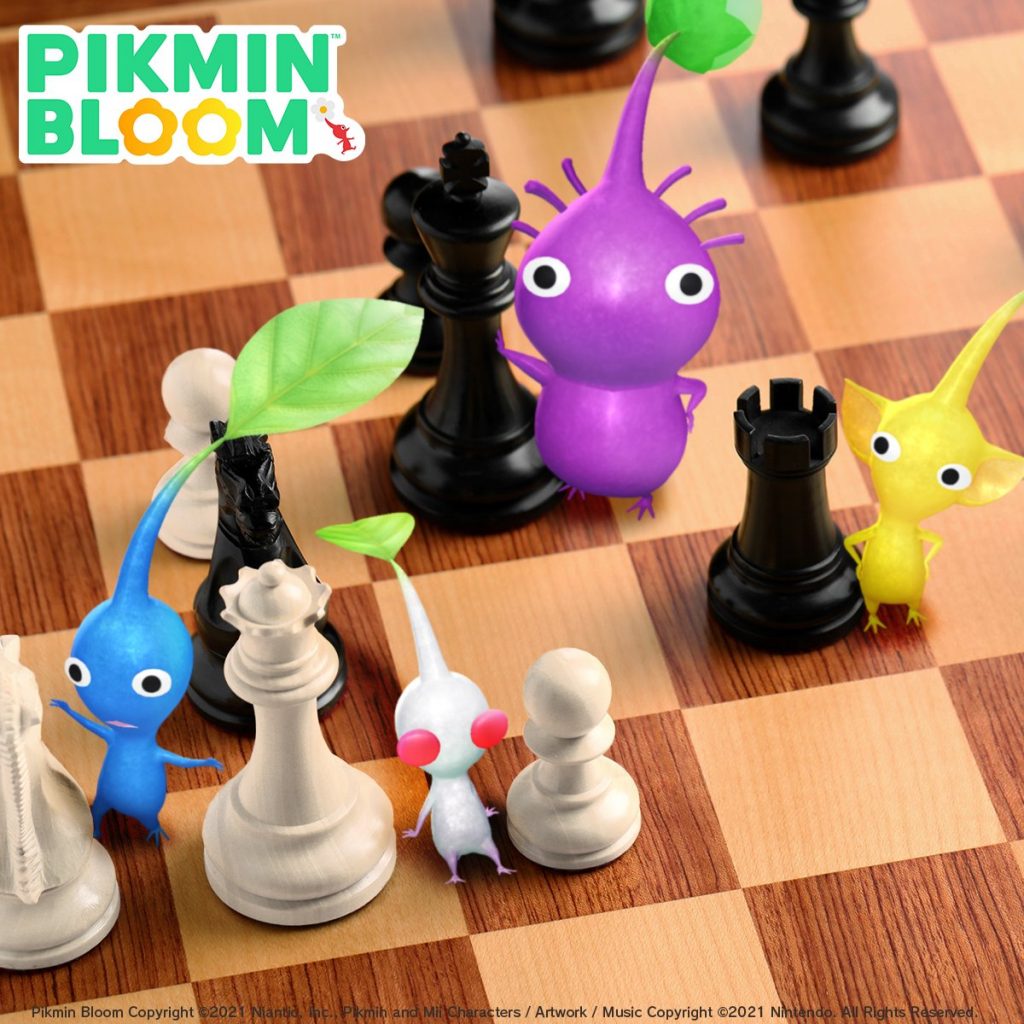 The Pikmin Bloom "Chess Piece" Decor Pikmin are part of the application's new challenges update. Added to the most recent version of Pikmin Bloom, users can now work alone or together to complete challenges through walking and planting flowers.
While "Chess Piece" Decor Pikmin will be available right now for a limited time, Niantic has noted in the official Pikmin Bloom blog that they will be made available again in the future at a later point. When Niantic releases more Pikmin Bloom news, we will be sure to keep you all updated!
Leave a Comment