During the latest Nintendo Direct mini Partner Showcase, Square Enix unveiled the next entry in the Dragon Quest franchise coming to Nintendo Switch, Dragon Quest Treasures. While plenty of gameplay was shown off during the title's short announcement segment, more details about Dragon Quest Treasure's story, characters, and world have emerged on the game's official website.
According to the Dragon Quest Treasures Japanese website, the game's story will follow Erik and Mia, two competitive best friends and siblings who live in a Viking longship before being sucked into a mysterious world called "Draconia" by a pair of mysterious spirits. On their latest quest, a cat-like spirit named Purrsula and a pig-like spirit called Porcus will assist Erika and Mia venture through Draconia.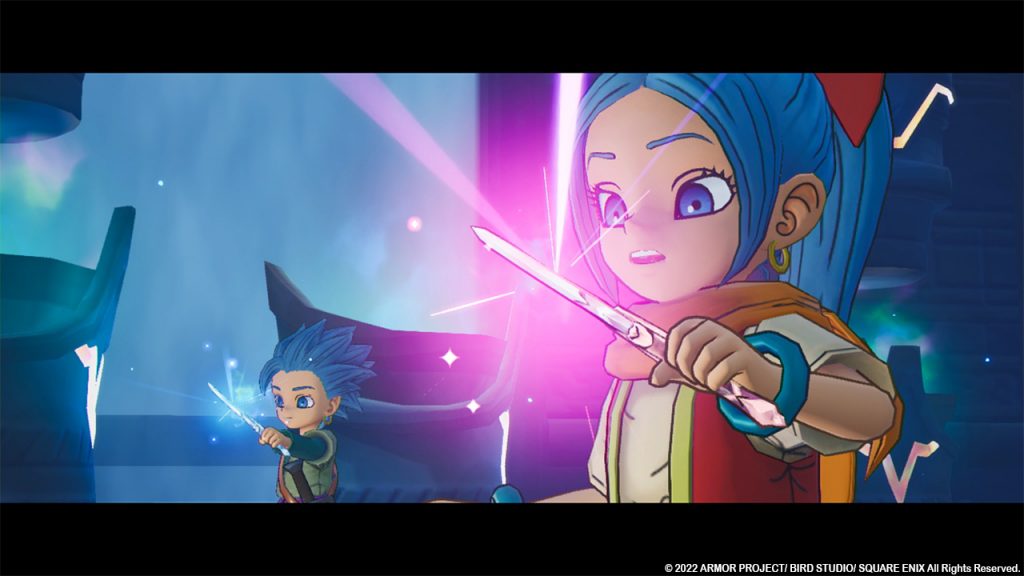 In the land of Draconia, many treasures including the Seven Dragon Stones lie in wait. Draconia will be separated into multiple islands containing various climate conditions where Erik and Mia can take control of dangerous monsters through the power of the Dragon's Dagger.
Dragon Quest Treasures releases exclusively for Nintendo Switch this winter on December 9th. When Square Enix has more to say about Dragon Quest Treasures we'll let you all know!
Leave a Comment