It has already been six years this week since developer Niantic unleashed Pokémon GO into the world, creating a vast global resurgence in the franchise's fandom. In July 2016, many people around the world could be seen glued to their mobile devices and excitedly venturing out to catch augmented reality Pokémon. Even after all these years, the game is still going strong and has seen a slew of improvements and additions over its six-year run. To celebrate, Niantic has introduced some new, beautiful official artwork.
The piece contains a large variety of Pokémon species having fun in a summery setting, along with many Pokémon GO characters such as Professor Willow, the Trainers, and the team leaders. The artwork is fittingly colorful and vibrant for the mobile title's anniversary.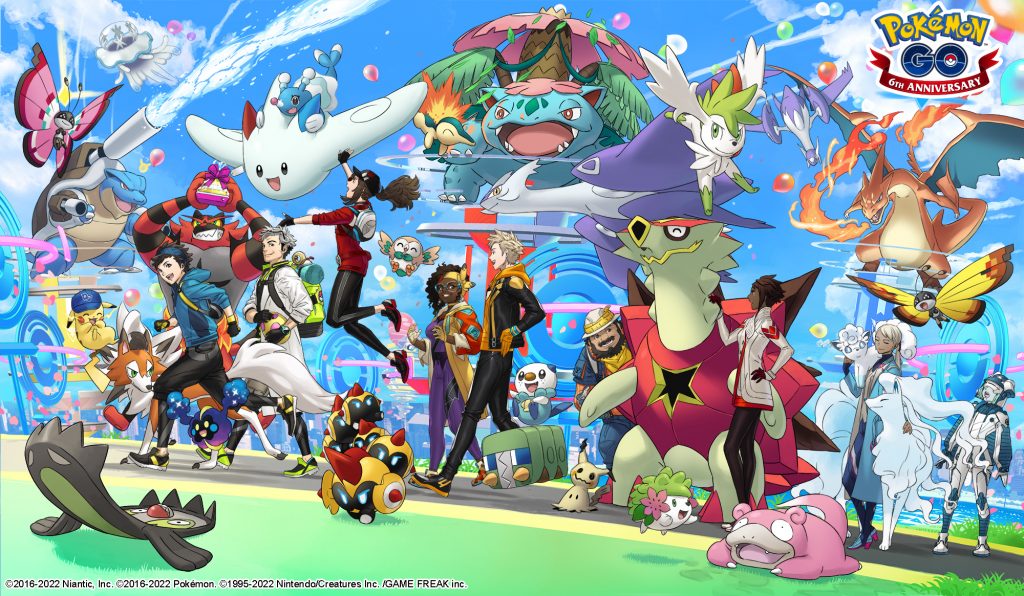 The in-game 6th Anniversary Event has already begun, and over the following week, Niantic is going to introduce many new items, bonuses, and events including the Giovanni-hosted Battle Weekend. You can catch full details of everything happening during Pokémon GO's sixth anniversary along with dates and times over on our comprehensive guide.
Leave a Comment