The long-awaited next chapter in the Science Adventure world that begun with Steins;Gate has finally been confirmed for a western release at Anime Expo 2022.
Worked on by the creator of Steins;Gate, Chiyomaru Shikura, and various other Sci-Adv alumni, Anonymous;Code follows a group of hackers in the year 2037 who can rewrite the future.



Anonymous;Code will launch for Switch, PlayStation 4, and PC in 2023, while a steelbook edition will be up for pre-order on July 5th.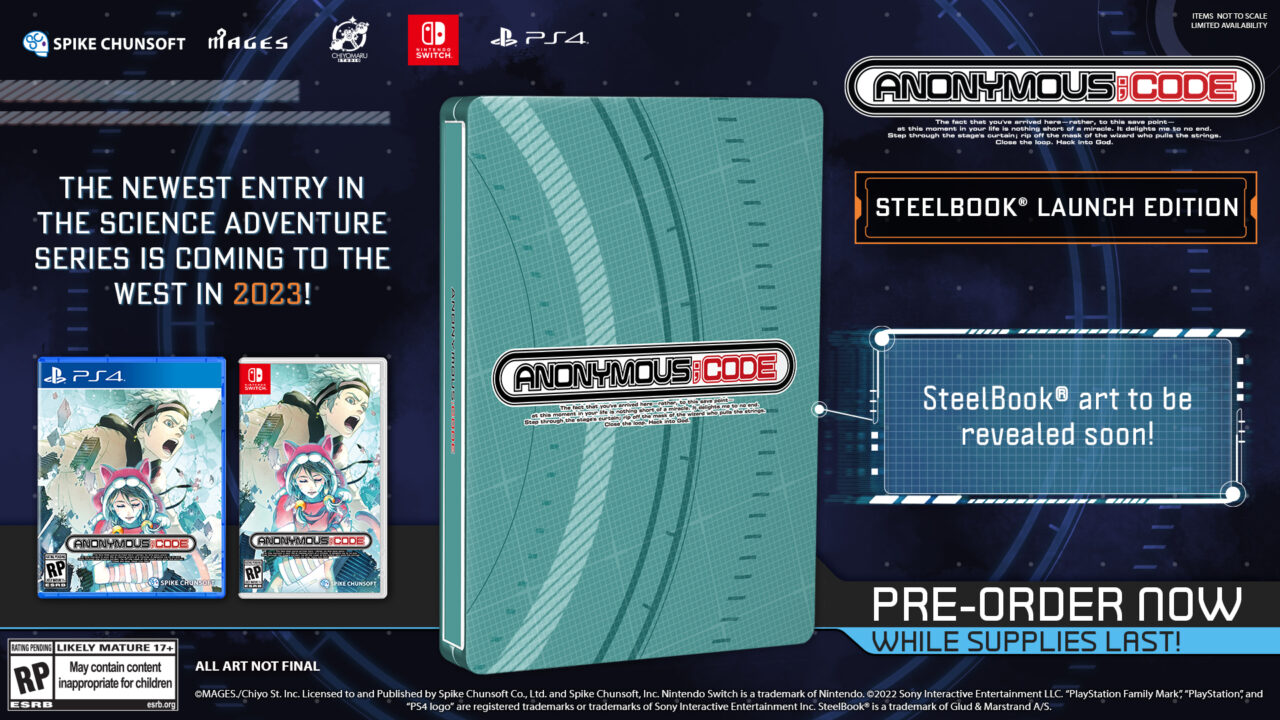 Leave a Comment