While we all know Nintendo products to be made of Nintendium (except whatever filaments are used for Joy-Con sticks, apparently), but it's always good to have a backup plan in case you accidentally stick it in a vat of acid or smash its screen with a sledgehammer — we've all been there. Fortunately, Nintendo is starting a new "Wide Care" subscription service in Japan that allows customers to send in their units to get repairs. 
The service works similarly to Apple Care, acting as an insurance against any damages you may accrue with your Nintendo Switch (the service is specifically "Wide Care for Switch" if you were wondering about sending in your 3DS or something). It costs 200 a month, or ¥2,000 yen annually, and fixes up to six problems a year or ¥100,000 worth of damages. It also details how much types of damages are worth: Joy-con are ¥2,200, the LCD is ¥8,800, the CPU is ¥13,200, and any other parts (including the dock and AC adapter) go for ¥4,950. The Care doesn't cover damage to Joy-Con straps, Joy-Con grip, or HDMI cable, though the former two are made of plastic and the latter is easily acquired.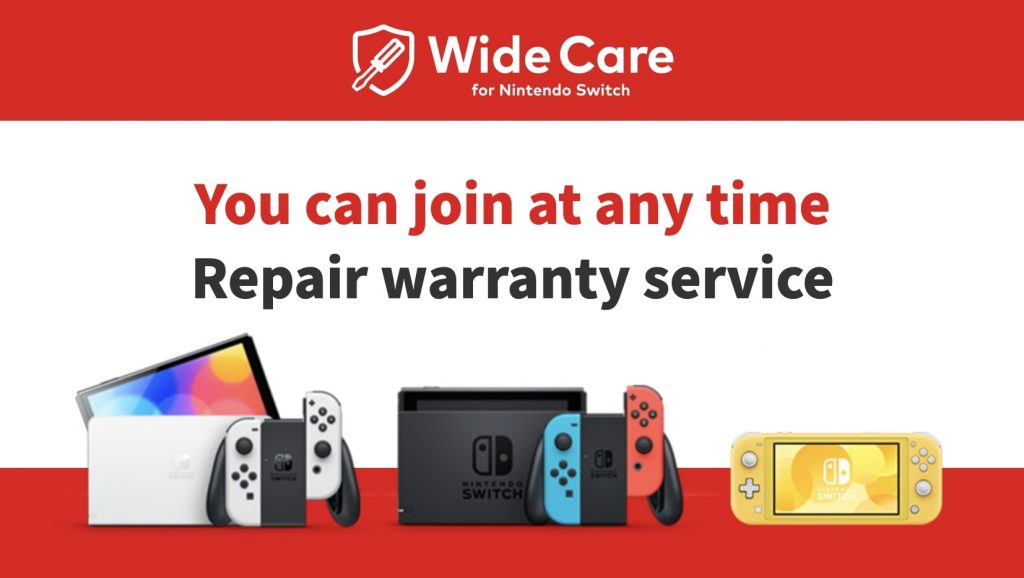 It's unknown if the service will make it out of Japan, though considering the eternal and prevalent gripes with Joy-Con drift (which seems like the obvious ailment that the service is meant to combat) we can certainly hope so. While the move has a slight air of Nintendo trying to profit off their own design flaw, it's still a nice service to have on hand for anybody worried about dropping their Switch 30 feet into a puddle. Let's hope it comes to Europe and stateside soon. 
Leave a Comment