Make sure Glover is forever within your grasp! Until the end of July, customers can pre-order the rerelease of Glover on Nintendo 64 from Limited Run Games' official website alongside an exclusive Collector's Edition set and a newly announced plush of the glove himself.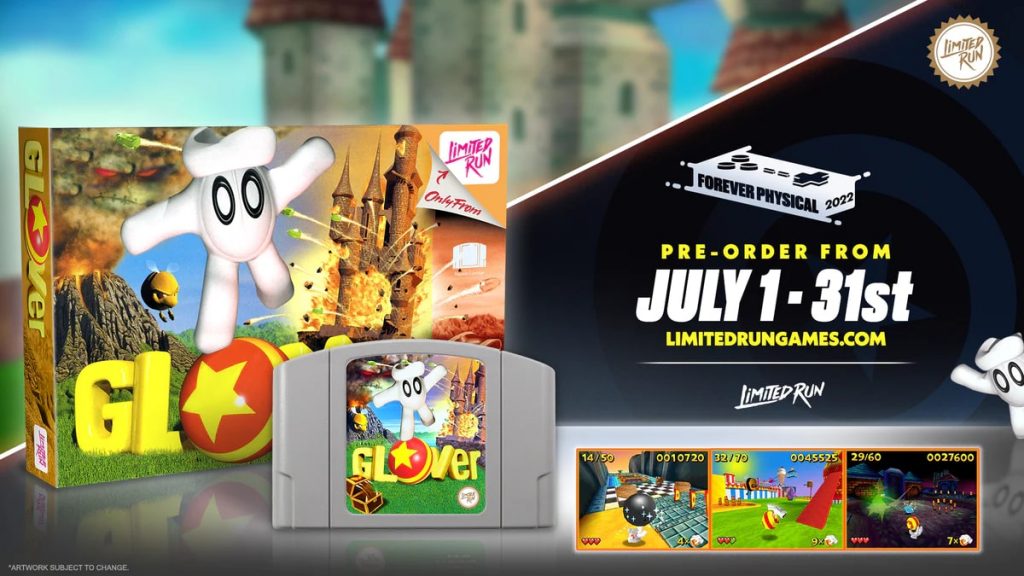 The Nintendo 64 rerelease of Glover from Limited Run Games is on a legitimate cartridge that can be used on original hardware. As can be seen above, the standard variation of the rerelease is bundled in a traditional Nintendo 64 box. Meanwhile, Glover's Collector's Edition set will come with the standard physical copy of the game, a limited edition box, original soundtrack and documentary, an 18×24 poster, enamel coin, cartridge keychain, and a Steam key for the PC version.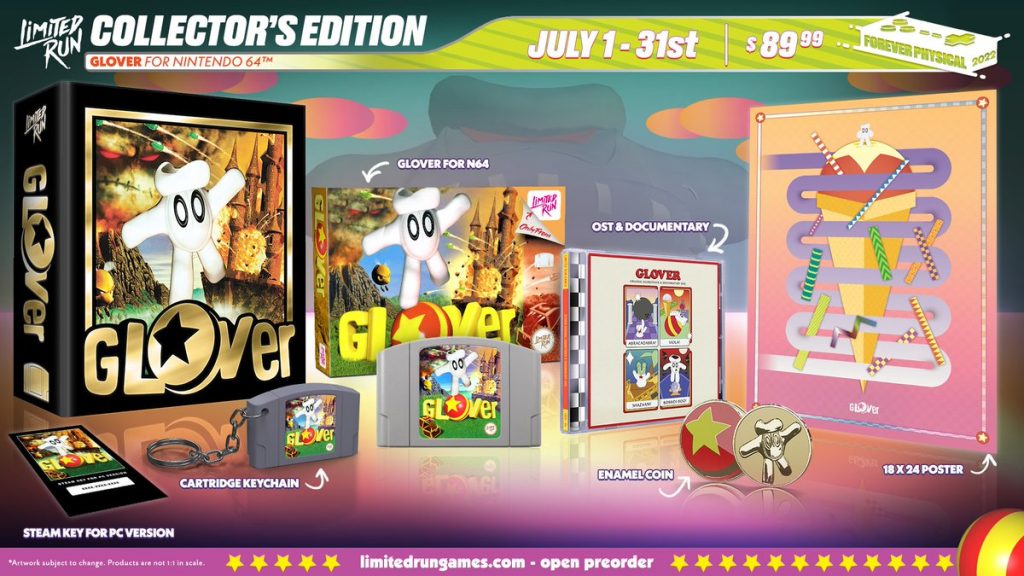 The standard edition of Glover's Limited Run Games release retails for $59.99 while the Glover's Collector's Edition goes for $89.99. Additionally, the soft and squishy Glover plush is also available now for $23.99.
Pre-orders for Glover's two Limited Run Games variants and the plush will end on July 31st at 8:59 p.m. PT. If you want to save the Kingdom from its evil wizard or give the magical glove a hug, be sure to make your purchase before the end of July! 
Leave a Comment