One of the very welcome surprises from yesterday's Nintendo Direct Mini was the announcement that Nier:Automata would be coming to Nintendo Switch as The End of YoRHa Edition. This new version features the DLC and costumes from the original title, as well as some new exclusive costumes.
Now, we have a few new details from the official Japanese Twitter account. The game will run at 30fps in both docked and handheld mode. In addition, the docked resolution will be 1080p, and will run at 720p in handheld mode. While some PlatinumGames purists might scoff at the frame rate, it's still quite impressive that they got the game to run at 1080p, as the original PlayStation 4 runs the game at 900p, though that version is at 60fps.
NieR:Automata will hit Switch on October 6 both physically and digitally, and, thankfully, not as a cloud version!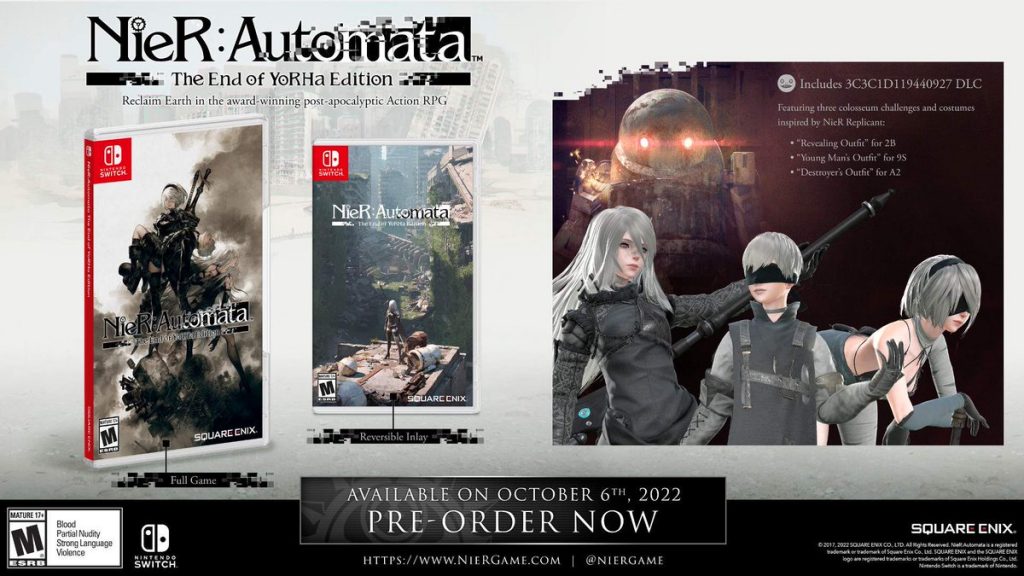 Leave a Comment