Of the many pleasant surprises about the first Mario + Rabbids was the musical soundtrack, composed by the legendary Grant Kirkhope. Kirkhope brought his usual sound of whimsy and adventure to a cartoony game perfectly suited for it, and it's no surprise that he's back for the sequel — but this time, he has some help from not one, but two big name composers. 
First is Gareth Coker, a British composer best known for working on the two Ori games as well as games like Ark: Survival Evolved, Halo Infinite, and Ubisoft's own Immortals Fenyx Rising. The other is none other than the inimitable Yoko Shimomura, composer for Kingdom Hearts, Street Fighter II, countless great JRPGs, and of course the Mario & Luigi series. You can see how both were chosen via a combination of previous connection to either Mario or Ubisoft as well as a musical styling that'll fit right alongside Kirkhope's. We can't wait to see what tracks they'll compose.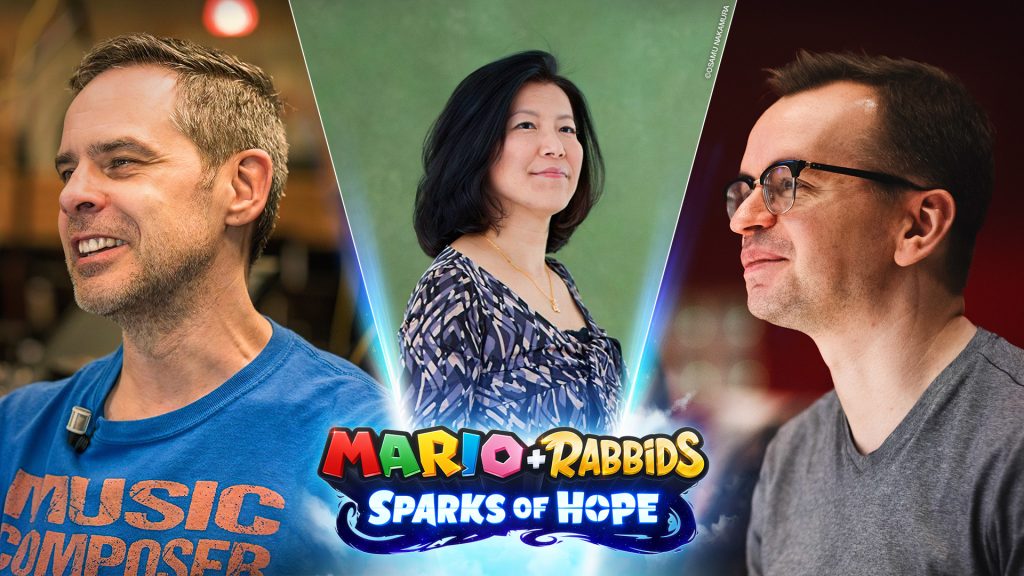 Mario + Rabbids Sparks of Hope releases October 20th. 
Leave a Comment