It's only a couple of days until AI: The Somnium Files – nirvanA Initiative (the first game in history to score a trillion out of ten) releases, and Spike Chunsoft is still giving out deets on some of its finer points – such as the minigame where you raise a little eyeball critter and the therapy sessions you can have with your AI-ball. Like I said, the first game to score one trillion out of ten.
The eyeball-raising minigame is clearly inspired by Tamagotchis (a pun presumably, given one of the AI-balls in the game is named Tama). Your "Eyeballies" will grow into different forms (based on AI characters) depending on how you answer the questions they ask, which are all various forms of quirky and strange.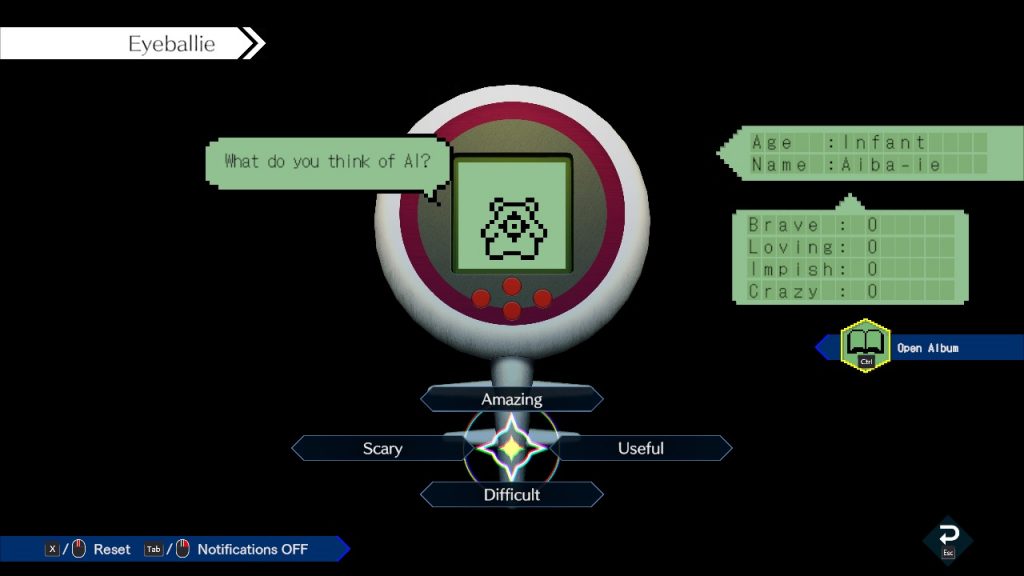 Meanwhile, there's also the "Aiba's Room" and "Tama's Room" feature, which allows you to visit either AI (depending on who you're controlling) to either dress them up in funky outfits or ask for life advice. As someone who's had extensive time with the feature, most of the dialogue ranges from quite silly to actually insightful, and it's a lot of fun just poking around their answers.
AI: The Somnium Files – nirvanA Initiative releases in two days' time, on Friday, June 24th. Check out our nirvanA Initiative review, where we describe it as "artisanal shitposting" and "the bimbofication of AI: The Somnium Files," among other praises.
Leave a Comment