The surreal but addictive take on a classic puzzler that was Tetris Effect: Connected will be getting a collector's edition later this year via Limited Run Games, and it's looking to be quite the quirky piece of memorabilia.
With the game getting a physical release across three platforms, Limited Run is going all out by giving the PlayStation 4, Xbox, and Switch versions their own Tetromino piece in a corresponding color. For the Switch that means everything is contained in a red "Z" piece.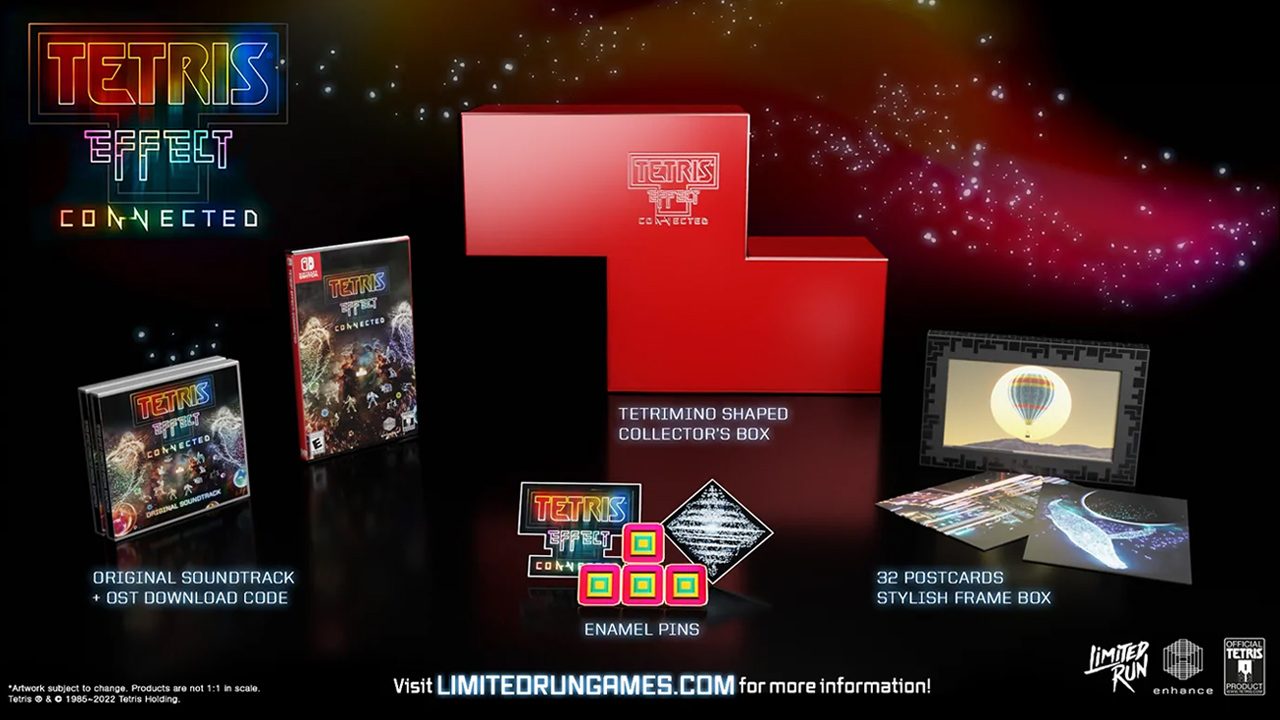 That's not all, though, as the collector's edition will also feature three enamel pins, a 50-song soundtrack spanning multiple CDs, and 32 art cards.
Pre-orders for the Tetris Effect: Connected Collector's Edition are live through July 31st.

Leave a Comment