Geoff Keighley's Summer Game Feost (how it should be spelled) kicked off today with two hours of horror-themed space shooters, horror-themed space shooters, and… more horror themed space shooters. Everybody wants to make Dead Space all of a sudden, especially former devs behind Dead Space! But we did get a couple Nintendo Switch announcements. And I do mean very couple, because the offerings were quite meager.
First up was Flashback 2, a long-awaited sequel to the 30 year-old action-adventure side-scroller. How many people actually know the original at this point is uncertain, but the glimpse we saw looked neat enough, retaining the side-scrolling design in a 2.5D style. In the same vein, we saw a coveted glimpse of Cuphead's The Delicious Last Course DLC, which will finally release on June 30th.
If there was one game that stuck out, it was indie title Neon White, previously revealed in a Nintendo Direct and releasing on June 16th. The stylish card-based FPS mashup features a cool half-mafia, half-heaven aesthetic and the dulcet tones of Steve Blum. If there's one thing I'm personally looking forward to, it's this one.
We also caught an official reveal of Capcom Arcade 2nd Stadium, after being teased/announced quietly a couple months back. It includes classics like Darkstalkers, the Mega Man fighting games, the original oft-forgotten Street Fighter, and much more.
But overall, a pretty nonexistent showing on Switch. We saw more of Dwayne The Rock Johnson than of Nintendo. Where's the Mario WWE game, Ninty? I want to see Donkey Kong pile-drive Waluigi into dust. Make it happen. And stay tuned, dear reader, for if (let's be honest, when) a Nintendo Direct for next week gets announced.
Capcom Arcade 2nd Stadium Gallery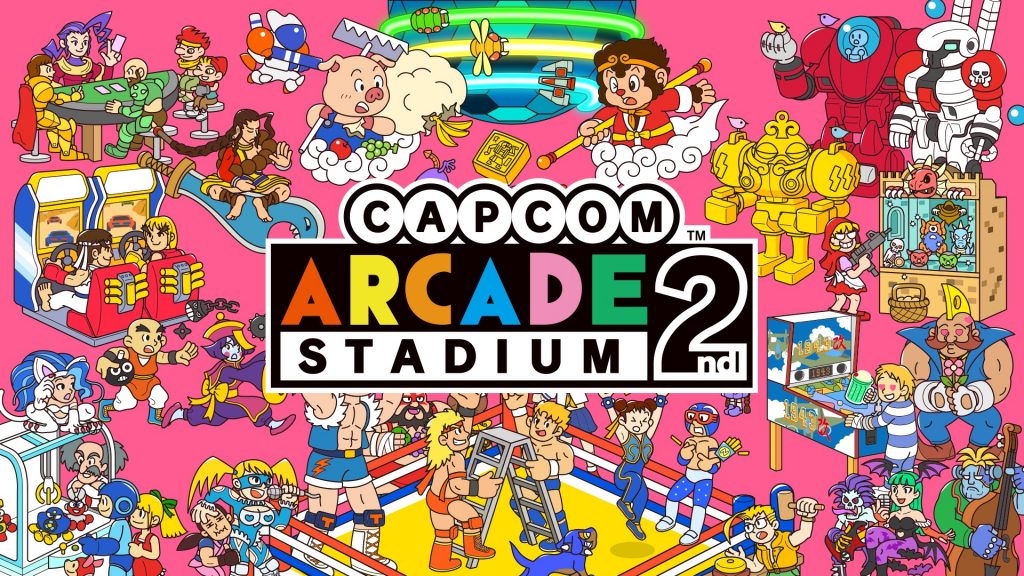 Leave a Comment