Pokémon Scarlet and Violet brought new characters and a look at its open world, but the real star as always are the Pokémon themselves. With Koraidon and Miraidon now revealed, we've also been graced with the box art for both titles, and an update to its logo. 
The gold foil stamp motif seems to be extending through the games' promotion, such as in the Pokémon key art. What this could mean for the game (or perhaps it's just a stylistic choice) will have to wait, but what we've also learned is that the proud series tradition of a double-pack is continuing.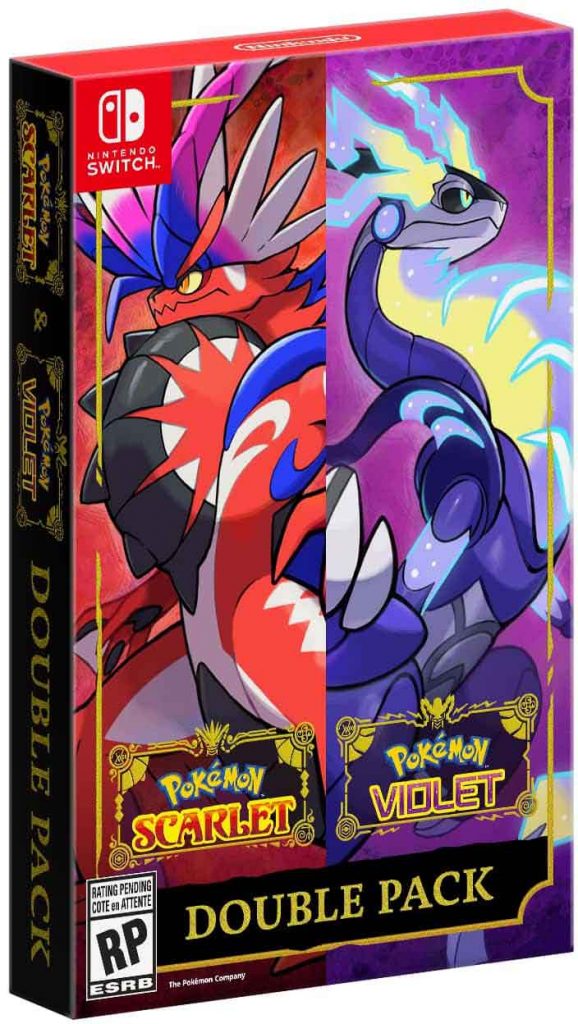 The Pokémon Scarlet and Violet Double Pack puts Koraidon and Miraidon back to back, perhaps looking to the past and future respectively. The Gen IX double-pack will sell for $119.99 once Pokémon Scarlet and Violet release on November 18th.
Looking to secure your copy of Pokémon Scarlet and Violet for Nintendo Switch? Make sure to check out a list of retailers you can purchase from in our pre-order guide!
Leave a Comment