Fall Guys is at last heading to Nintendo Switch on June 21st while also becoming free-to-play for all players across all platforms.
The news was announced during this morning's "The Big Announcement" stream, a nearly 30-minute video detailing the upcoming updates headed to Fall Guys (which seems to have also officially dropped its "Ultimate Knockout" subtitle).
The Switch version of the game will run at 30fps/720p in handheld mode and 30fps/1080p in docked mode.
The game's launch on Switch will also coincide with the launch of Fall Guys' next season, "Free for All," which is being marketed as "Season 1" rather than "Season 7."
The next season appears to have a sports theme, with seven new rounds headed to the game alongside all the previous rounds, shows, and content added since Fall Guys' original launch in August 2020.
Players who've played on Steam or PlayStation 4 can continue using everything they've previously unlocked on those platforms on Switch thanks to full cross-progression, which was added to Fall Guys late last year.
By connecting Fall Guys to their Epic Games Account, players can play with all their unlocked costumes and more on Switch, PS4, and Steam, as well as Xbox, PlayStation 5, and the Epic Games Store when those versions release on June 21st.
Full cross-play is also available, so any player on any platform can play or party up with others.
"Season 1: Free for All" will also introduce a new 100-tier Premium Season Pass alongside a free version, which will include brand-new cosmetics and costumes.
Another change involves the removal of Crowns as a currency from the store; instead, Crowns will be used exclusively for an expanded "Crown Rank" system.
All unspent Crowns will be automatically converted into the non-premium Kudos currency when Season 1 launches.
The "bolstered" Crown Rank system will have new rewards as players win shows and earn Crowns, and all rewards will be available to view thanks to an updated user interface.
New collaboration costumes like Ezio from Assassin's Creed, Pusheen, Godzilla, Mothra, and Mechagodzilla, are also headed to the game.
Those who have purchased and launched the current version of Fall Guys before June 21st will earn a "Legacy Pack" that rewards those who bought the paid version of the game; this will include the Regal, Veggie Dog, and Feisty Dwarf costumes, the "Free Falling" nickname, a nameplate, as well as free access to the Season 1 Premium Season Pass.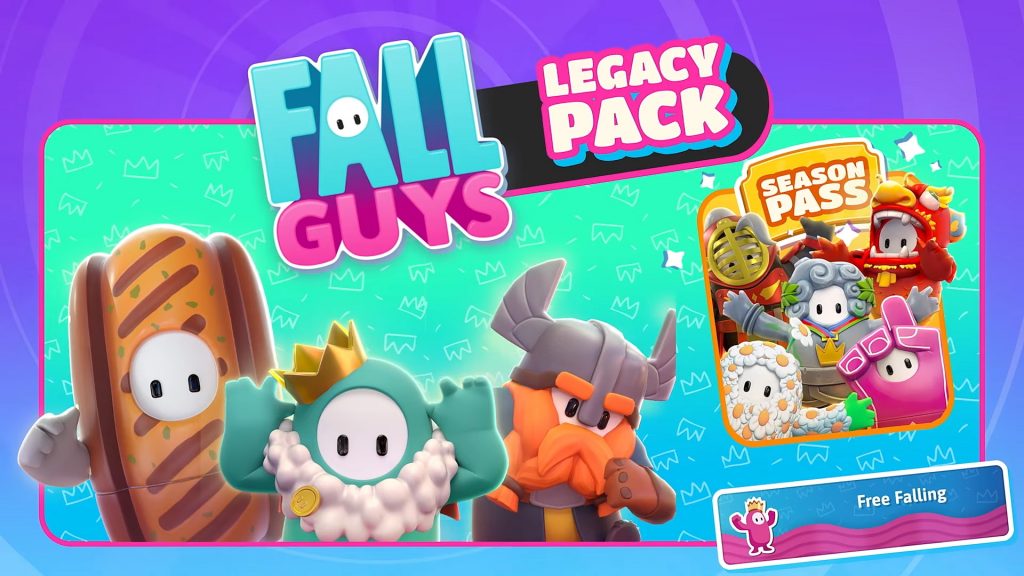 The "Big Announcement" stream also teased a future feature coming to the game: a full-fledged level editor, allowing players to create custom rounds. However, no date was given for the release of this feature.
Fall Guys launches for Nintendo Switch on June 21st. Those interested can pre-register today to help unlock five exclusive in-game cosmetic rewards for all who pre-register.
Leave a Comment