Known as the event that brought Shiny Magikarp into Pokémon GO (and, allegedly, Shiny Magikarp turning into a non-Shiny Ditto), the Water Festival finally returns to Pokémon GO! What was once a yearly event has been absent in Pokémon GO, missing 2020 and 2021. Luckily it's back for 2022 and will feature some new arrivals from the Alola region.
From Thursday, May 12th, 2022 at 10 a.m. until Friday, May 20th, 2022 at 8 p.m. your local time, the Water Festival event will be in full swing. The event will feature Tapu Fini, Dewpider, and Araquanid (fitting with the Season of Alola theme). Plus, the long-awaited Costumed Lapras (referred to as Lapras wearing a scarf) that was datamined in 2021 is taking part in the festivities.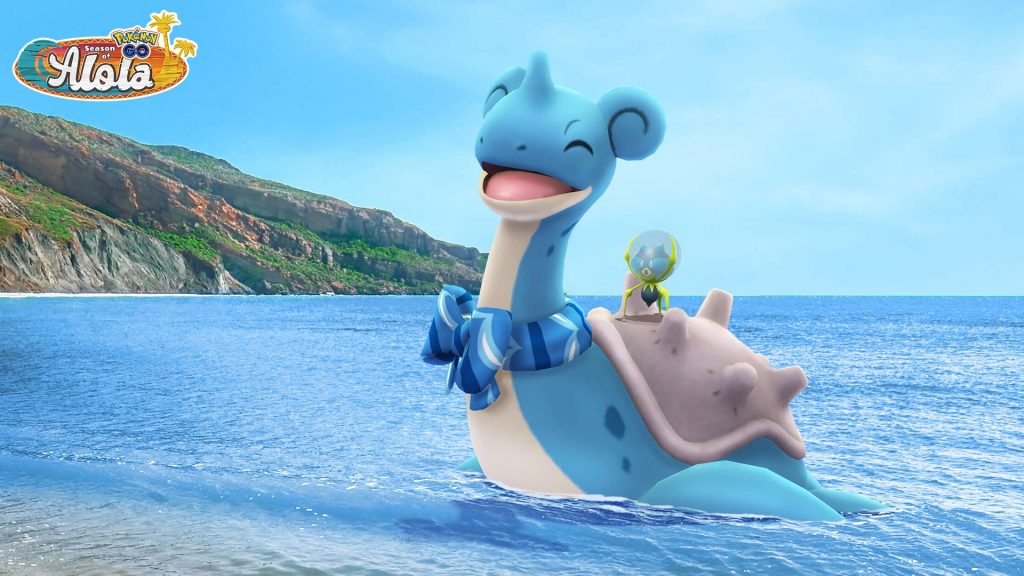 Plenty more Water-type Pokémon will be appearing during the event via Wild Encounters, Raids, Eggs, Field Research Task Encounters, and more. Shiny hunters will want to be on the lookout for Shiny Binacle, as they'll be able to be encountered for the first time. Notably, this event will also see the release of the next Special Research Story for the Season of Alola (A Poni Island Adventure), as well as a Global Challenge. If Trainers from all over the world can catch 600,000,000 Water-type Pokémon together, they'll unlock an additional bonus during the event (2× Candy for catching Pokémon).
For all the event details, you can check out our guide dedicated to the event. While you wait for the event to begin, prepare your Poké Ball stashes for this invasion of Water-type Pokémon!
Leave a Comment