The Pokémon Trading Card Game is finally adding Pokémon GO to its roster this summer with the Pokémon TCG: Pokémon GO expansion, and an announcement from this morning has detailed a few of the cards and special collections coming to the set. Some of the cards shown have Pokémon like Pikachu and Snorlax intermingled with real-world locations, while others highlight Pokémon with a connection to Pokémon GO, like Meltan and Melmetal.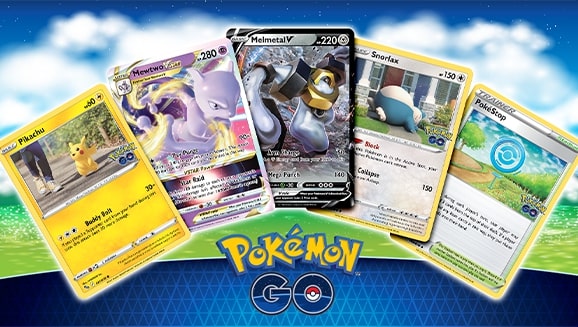 There are also Trainer cards featuring PokéStops and Lure Modules, mechanics that are central to the Pokémon GO experience. Candela, Spark, and Blanche are even making their TCG debut as Trainer cards, with promo full-art versions for collectors to track down. A number of special collections were announced today as well, with the full list linked below:
Keep in mind that booster packs for the Pokémon TCG: Pokémon GO expansion are only available in these special collections and will not be sold separately. Get your wallets ready, because the Pokémon TCG: Pokémon GO expansion will start hitting shelves on July 1st, with more releases on the way at a later date.
Note: At the time of this writing, the Pokémon TCG: Pokémon GO Pokémon Center Elite Trainer Box Plus ($64.99) and Pokémon TCG: Pokémon GO Premium Collection — Radiant Eevee ($49.99) are available to pre-order at the Pokémon Center.
Gallery
Leave a Comment