The adorable Game Boy-inspired puzzle platformer Save me Mr Tako is soon getting a physical edition from Limited Run Games and it's set to be just as cute as the game itself.
While there are a variety of options to choose from, including the game just by itself, it's the plush bundles that are sure to catch some eyes. Look at the little fella!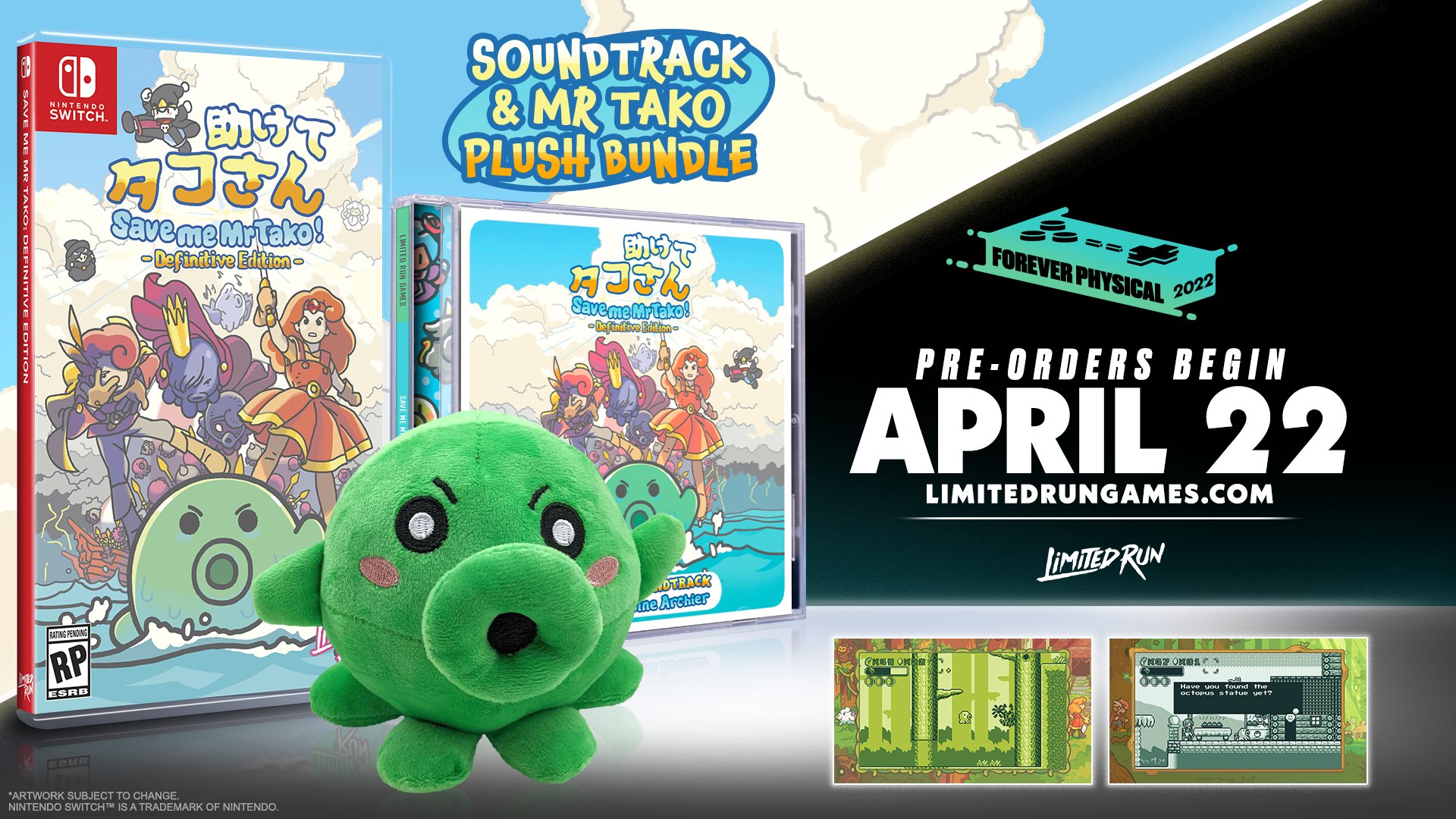 You can pre-order Save me Mr Tako's physical editions now and as always the copy will arrive 4-5 months after the pre-order window closes.

Leave a Comment