No matter what generation of games you fell in love with, there's no denying the impact Sonic the Hedgehog's earliest adventures had on video games. It's a legacy worth celebrating, and that's just what Sega's set to do. Sure, there've been plenty of Sonic series specific and Genesis-wide compilations before, but Sonic Origins is looking like something extra special.



The first thing that leaps out at you is the addition of animations ala Sonic Mania, drawing a through-line between these classics and their more contemporary continuation. Per the trailer, we've got scenes and callbacks to Sonic the Hedgehog, Sonic 2, Sonic CD, and Sonic 3 & Knuckles.
Just like that game, Tails and Knuckles are along for the ride and playable even in games that were released before their debuts. That's not all that's new – every game included will be playable as they were originally designed and released back in the 90's as well as through an all new Anniversary Mode. These take things from the original display all the way to full screen, provide infinite lives, and allow you to collect medallions.
These are used to unlock museum items in the vault and as a way try Special Stages. You'll be able to earn them in a new Mission Mode as well, tasking you with specific goals and achievements through familiar zones. Based on screenshots, unlockable music will also extend beyond the playable titles, with Sonic Spinball title screen BGM being included. Boss Rushes will also be present, letting you run circles around all those Eggman's robots.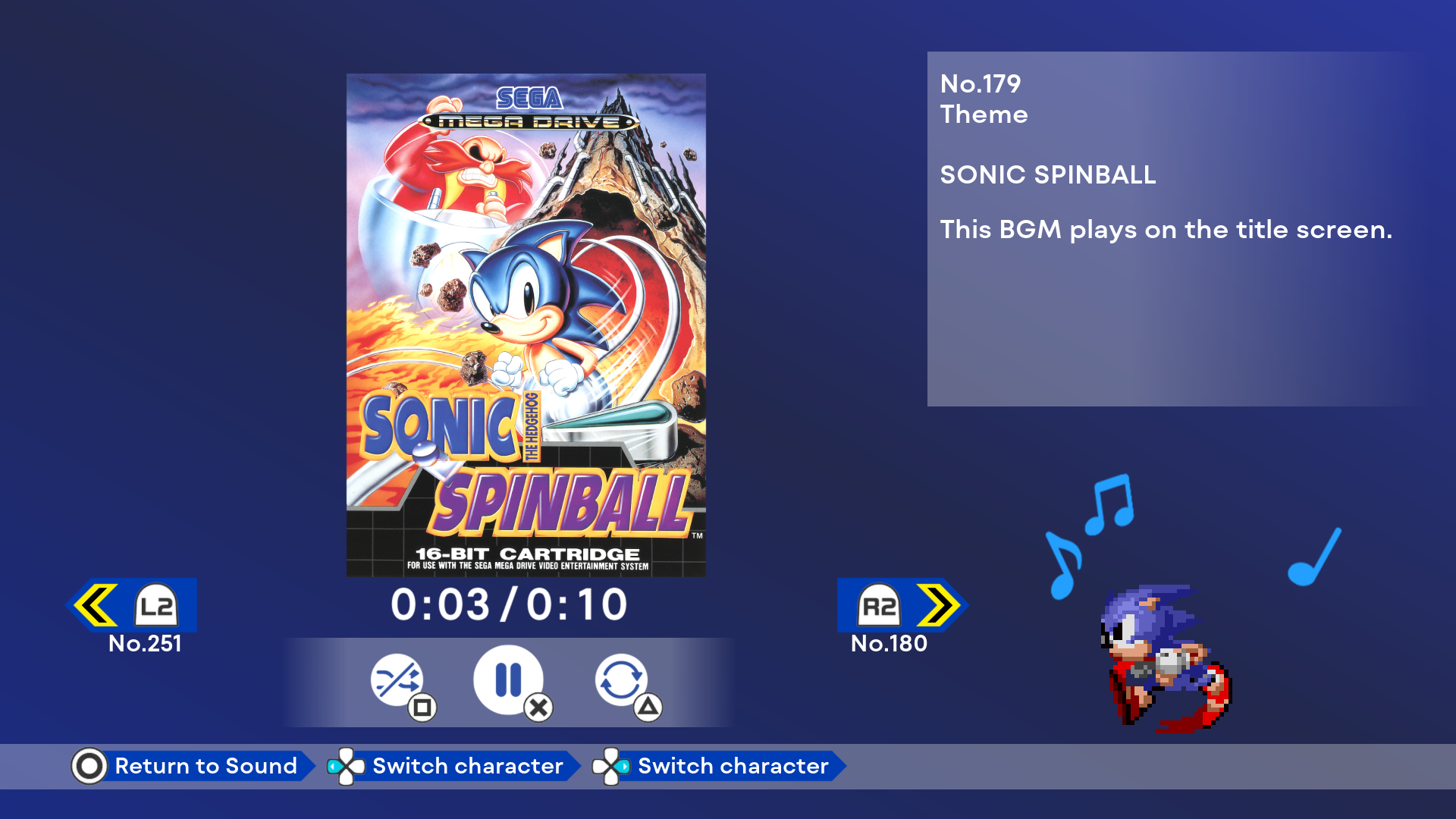 This collection of Sega developed remasters are available to pre-order starting today, in both standard and Digital Deluxe editions starting at $39.99. Anyone who purchases ahead of time will get the following bonuses with their download:
Sonic Origins – Digital Pre-Order Bonus
100 Medallion Bonus
Mirror Mode Unlocked
Letter Box (Mega Drive Pattern)
Presumably Mirror Mode will reverse Acts in some way to test your reflexes and twist your memory, while the Mega Drive Pattern could refer to the framing that'll be in place when the games are played in Classic Mode. As for the Digital Deluxe edition, it will include the following:
Sonic Origins – Digital Deluxe – $44.99
Main Game
Difficult Missions Added
Letter Box
Characters in Main Menu
Island Camera on Main Menu
Character Animation in Music Playback
Exclusive Tracks from Mega Drive Titles
The last of those will also be available via the Sonic Origins – Premium & Classic Sound Packs for $3.99, presumably adding more music and audio options to the compilation.
However you decide to grab it, Sonic Origins will be available starting June 23rd – just in time to celebrate the Hedgehog's 31st birthday.

Leave a Comment