Update (6/7/22): Nintendo has announced that the Xenoblade Chronicles 3 Special Edition will be available to pre-order through My Nintendo tomorrow, June 8th. Per the tweet below, the edition will be limited to just two per account. Stay tuned tomorrow, as we'll make sure to update you as soon as the pre-orders are live!
Pre-purchase for the #XenobladeChronicles3 Special Edition, launching exclusively on the My Nintendo Store, will begin tomorrow. The Special Edition will be limited to 2 per account.

Be sure to keep an eye out for an update once pre-orders are officially open! pic.twitter.com/uguvk7UlKf

— Nintendo of America (@NintendoAmerica) June 7, 2022
---
The Xenoblade Chronicles series' climb from localization pipe dream to essential action RPG will continue this summer. The latest in the series, Xenoblade Chronicles 3, has just gotten a new trailer and with it an earlier release date than the previously announced "September."
Within this we get new story and gameplay, including the game's battle system. I'd call it familiar but refined, with new ideas woven in. Most notable is a means with which characters appear to harness empowered and seemingly mechanical forms called Ouroboros, and the fact you'll be able to battle with up to seven characters at once!
The other reveal collectors should be concerned with is the announcement of a Xenoblade Chronicles 3 special edition. Structurally it's similar to Xenoblade Chronicles 2's, with an artbook and steelbook included within unique packaging. Most notable is that it'll be a My Nintendo Store exclusive.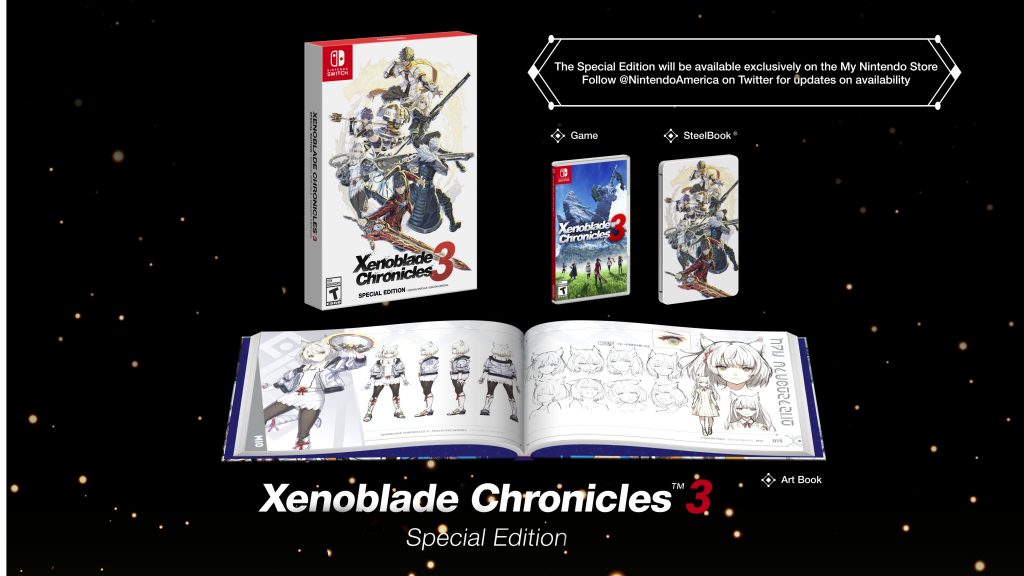 Whichever version you pick up, Xenoblade Chronicles 3 will be available July 29th.
Leave a Comment