Do you have an unyielding love for 8-bit games? Is your tongue always planted firmly in cheek? Do you want to add something a little offbeat to your Nintendo Switch library? 
Then look no further than Gotta Protectors: Cart of Darkness.
Now available on the eShop, Cart of Darkness has an interesting concept and flourishes to match. Broken down to pass parts, it's something of a Dynasty Warriors style brawler where you're fighting off hordes of enemies encroaching on your princess. She stands proudly on a moving cart carrying you castle, which you need to protect until it can ram into the enemies' own castle at the end of the line. 
Add on eight customizable heroes, local and online multiplayer, 900 game cartridges to collect, a focus on humor in the writing, and a soundtrack from the incomparable Yuzo Koshiro, and you've got a recipe for an indie darling that walks and talks like a hidden gem from the past you won't want to miss.
Gotta Protectors: Cart of Darkness is available now on the eShop for $14.99. There's also a selection of soundtrack-based DLC, and a physical release on the way from Limited Run Games.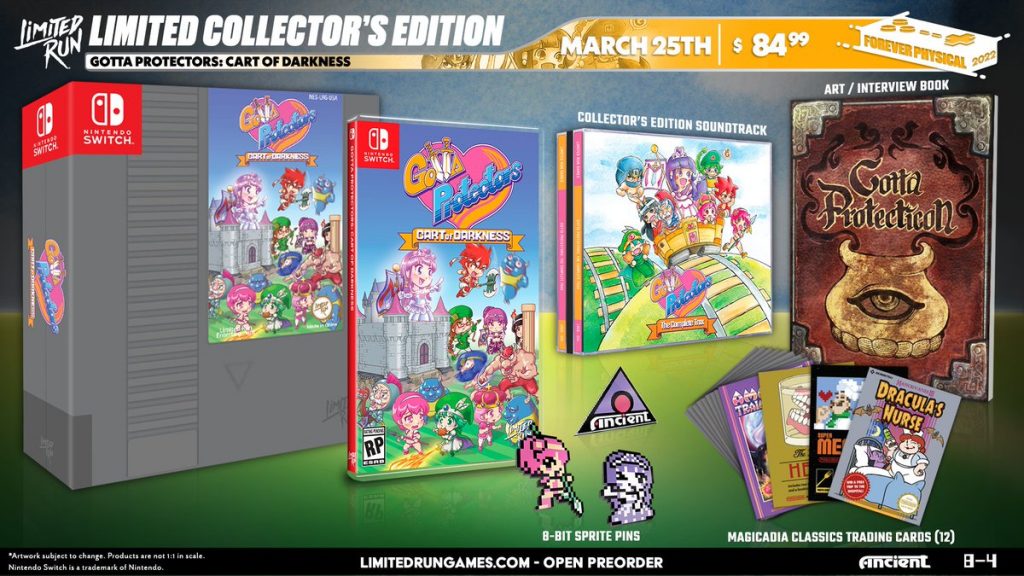 Leave a Comment