Right on time for the blue blur's return to theaters this week, Minecraft's Sonic the Hedgehog DLC pack has surprisingly received a free downloadable content update containing throwbacks and tie-ins to the franchise. Free to all previous buyers and new adopters, the Gamemode One and Sega crossover DLC pack is getting a substantial upgrade as five skins, easter eggs, a Master Mode, and the Labyrinth Zone level have all been added to the Minecraft expansion.
Tying into the upcoming theatrical release, the latest Sonic the Hedgehog Minecraft skins are inspired by an array of characters and costumes featured in the second film. Inspired by the original 1991 Sonic the Hedgehog game, the Labyrinth Zone level will have players dodging obstacles to stop the Master Emerald from falling into the hands of nefarious forces. Additionally, hidden all throughout the new level's world are easter eggs and callbacks to the Sonic the Hedgehog series.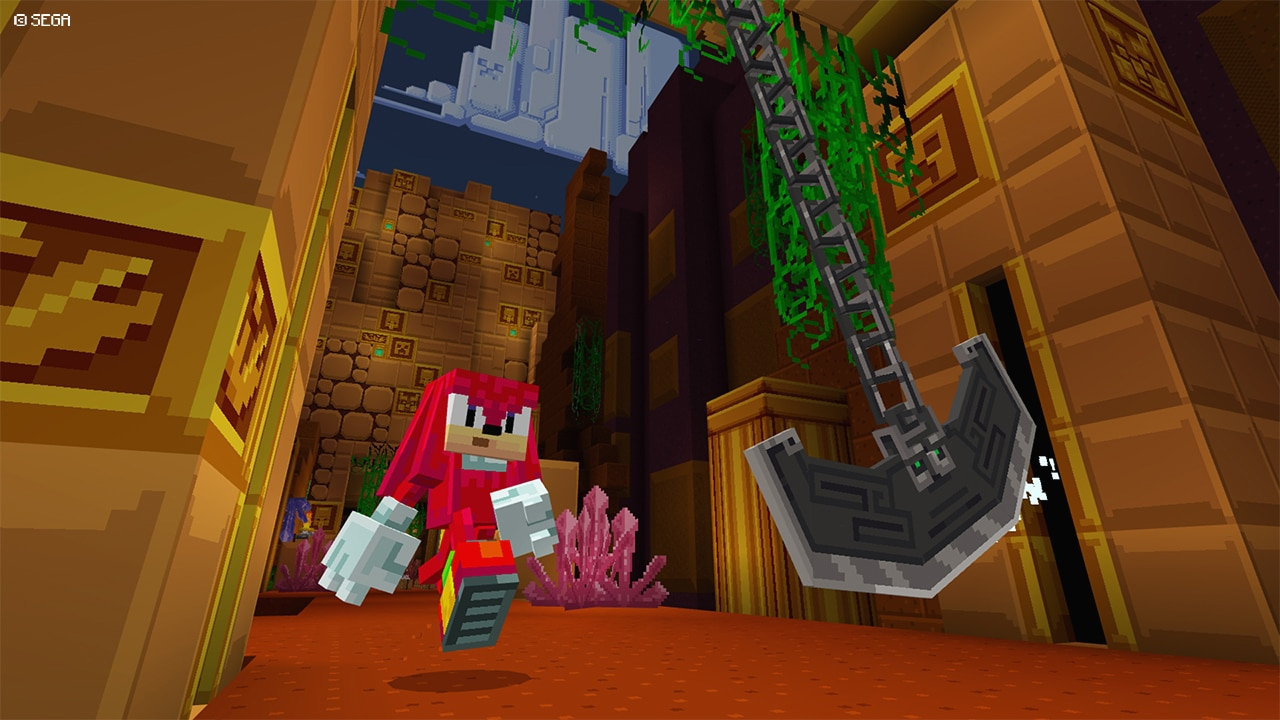 For those who also love the character of Knuckles, a free in-game t-shirt inspired by the latest iteration of the character can be downloaded for free from now until June 4th in Minecraft's Character Creator section.
Originally, the Sonic the Hedgehog Minecraft DLC was released last June for 1340 Minecoins. For those unaware, currently, $9.99 can fetch you 1720 Minecoins on Minecraft's digital service of downloadable content expansions and extras.

Leave a Comment