Here's a way to stay funky fresh — the official Japanese Splatoon 3 website is up and running. With info on the game's various modes, slick screenshots, and some smooth art, it's a nice resource to refresh yourself on any of the game's features prior to the next round of info.
There's information about Splatsville (the "City of Chaos"), Turf Wars, single-player Hero Mode, and Salmon Run, all of which have been detailed previously in Nintendo Directs, so it's hardly new — but it's still nice to see it compiled all in one place. With all due luck, we'll be seeing an English-language site popping up soon as well.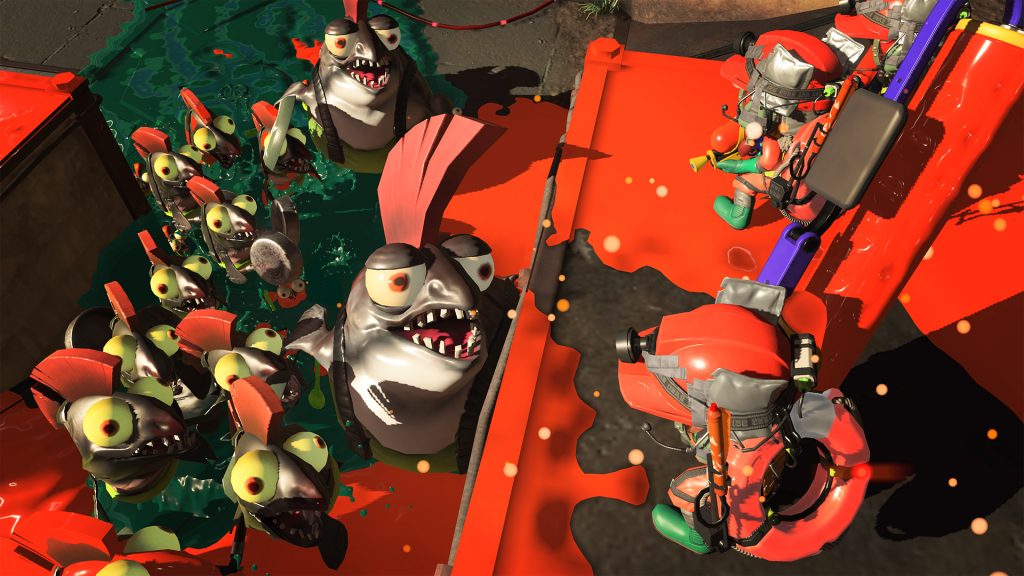 Splatoon 3 launches later this year, though no narrower window has been provided. Stay tuned for more updates. 
Leave a Comment