The brothers are back — not the Italian gentlemen, of course, but the snow brothers Nick and Tom! Clear River Games has released a new gameplay trailer for Snow Bros. Nick & Tom Special for Nintendo Switch. Below, viewers can get a better look at the upcoming classic arcade game from Toaplan remade from the ground up after more than 30 years.
Snow Bros. Nick & Tom Special is set to feature 50 levels from the classic arcade game and 30 new additional levels. Included in the latest iteration of the game are plenty of new features not found in the original release, including a "Monster Challenge" mode where players can take on the roles of the monsters.
Snow Bros. Nick & Tom Special will release on Nintendo Switch this May 19th. The game will be released both physically and digitally on the same day. While the digital version costs $19.99, players who pick up the physical release for $29.99 will receive a few bonuses including an instruction manual and three sticker sheets.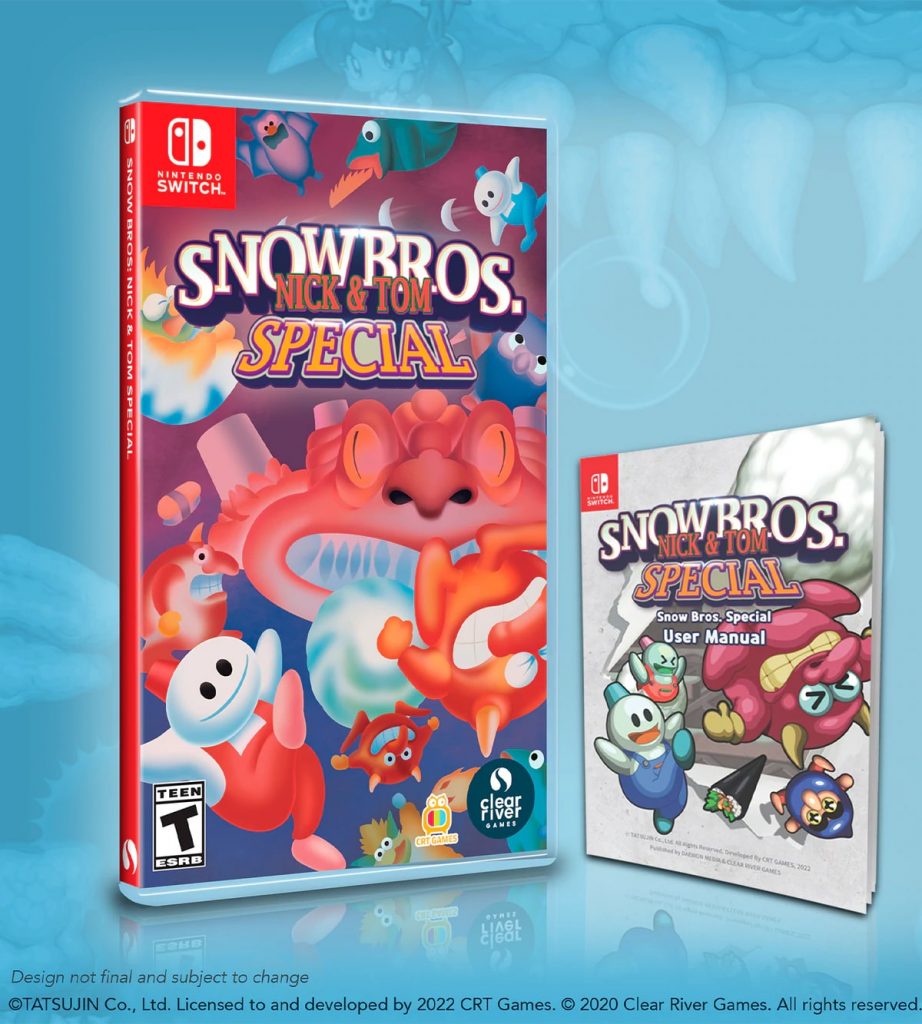 Leave a Comment