13 Sentinels: Aegis Rim is many things at once. What can be quickly described as "sci-fi story with ensemble cast" gives way to more as you explore its narrative and world. Carrying that dive into intrigue are the many mysteries that align throughout the experience, emphasized in this latest trailer for the game's Nintendo Switch launch.
Talking TVs, talking cats, and not-so-talking robots all make their presence known. And what about the mysterious men in black occupying the school, or those giant spider-like robots that have laid waste to the city? This all becomes clearer as you weave the multi-character cast together, and I encourage you to find out for yourself. 
13 Sentinels: Aegis Rim brings these mysteries and more to Switch on April 12th. Pre-orders are available now (Amazon, GameStop, Best Buy, and Walmart), and include gorgeous art cards as a bonus with the physical version.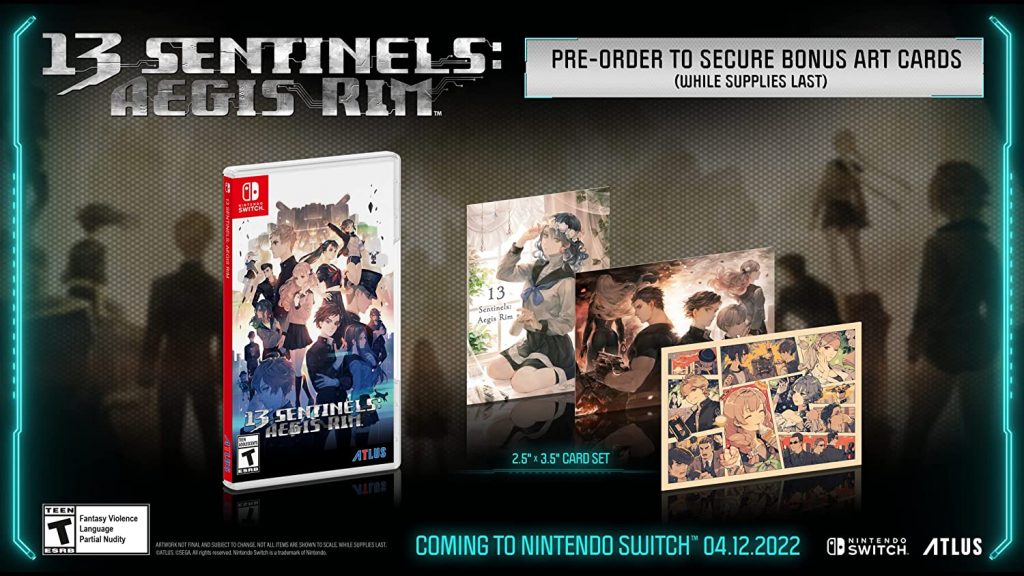 Leave a Comment