Assuming you haven't already sunk your life savings into Fire Emblem Heroes (remember kids, gacha ruins lives) there's a brand spiffy new commemorative item for you or the Emblemier in your life – the Fire Emblem Heroes Memorial Box, which contains a number of premium items celebrating the game and the franchise in general.

ファイアーエムブレムワールドの「ブログ」を更新しました。コザキユースケさんの描き下ろしビジュアルなど「ファイアーエムブレム ヒーローズ 5周年メモリアルボックス」の最新情報をお届けします。商品の全容を紹介したこちらの動画もご覧ください。#FEワールド #FEグッズhttps://t.co/DLqq95B0l1 pic.twitter.com/3Teq5fBPEs

— 『ファイアーエムブレム』総合 (@FireEmblemJP) March 23, 2022


The box contains four discs and a stunning 308 tracks (15 hours) of Fire Emblem music from throughout the series, with 78 from FEH specifically. There are also a series of six art prints of key art representing FEH's six story arcs, each drawn by Yusuke Kozaki. But Kozaki's greatest contribution is a brand new art depicting lords from every single game in the series: Marth, Caeda, and Tiki (Shadow Dragon and the Blade of Light/Mystery of the Emblem), Alm (Gaiden/Echoes), Seliph (Genealogy of the Holy War), Leif (Thracia 776), Roy (Binding Blade), Lyn (Blazing Blade), Eirika (Sacred Stones), Ike (Path of Radiance/Radiant Dawn), Lucina (Awakening), Corrin (Fates), Edelgard, Dimitri, and Claude (Three Houses), and Alfonse, Sharena, and Anna (Heroes). It's absolutely breathtaking in composition and lighting, and must be seen for itself: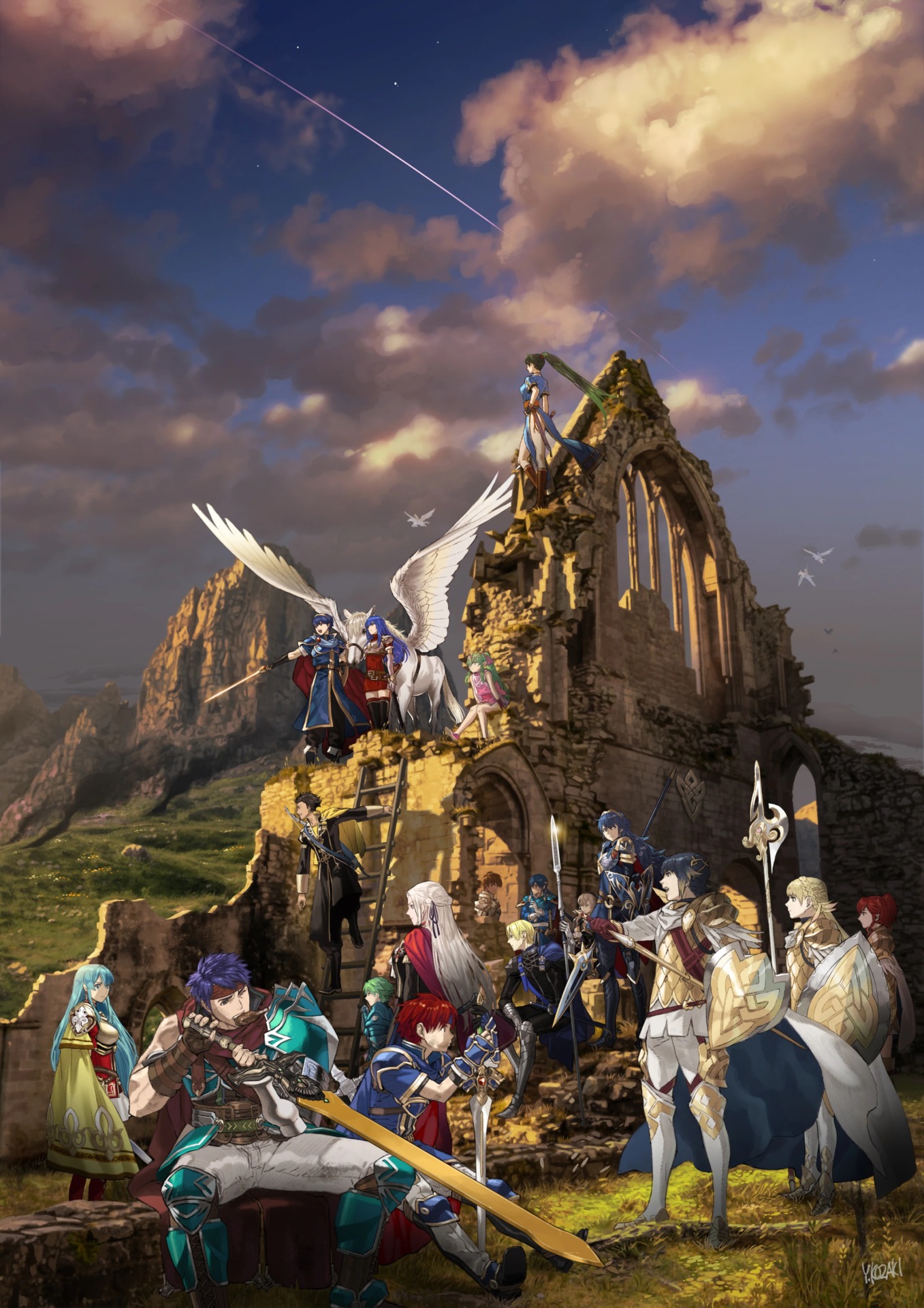 The box also contains a Mini-Hero Sticker Encyclopedia containing over 900 stickers of every single chibi art from FEH through March 2022 on 19 sheets. Finally, the box contains a plush owl Feh that doubles as a smartphone stand.
Pre-orders for the box in Japan are still live, going for 16,500 yen (Roughly $135). There's no indication it'll be available westward without going through unconventional routes, so best of luck to anybody seeking this treasure trove.

Leave a Comment