Ever since it launched over 5 years ago now, Nintendo Switch owners have been clamoring for one home screen feature that was present on both the Wii U and 3DS – folders.
Now, with no fanfare, Nintendo has dropped a fresh update that adds the feature at long last.
As detailed on the official Nintendo of America website, the new "Groups" option will show up when you access the "All Software" tab on the far left of the Switch's home menu. With a tap of the L button you'll be in and able to sort to your heart's content.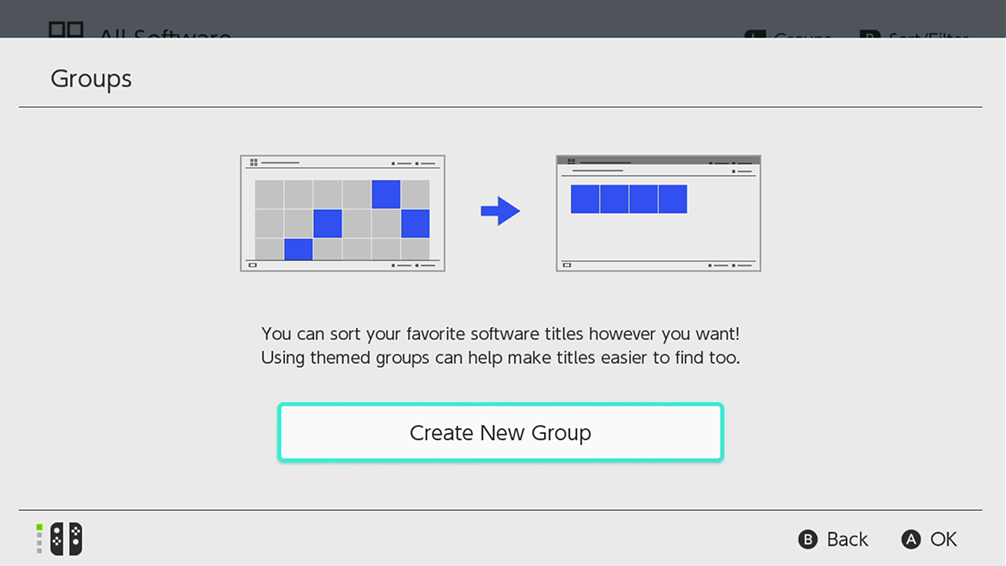 There are a couple of other things worth noting – the option only shows up when you have 12 or more pieces of software saved on the system and up to 100 groups can be created with a 200 game limit in each group.
You can download the Version 14.0.0 update now, which also adds new volume options for bluetooth audio devices.

Leave a Comment