Any day is a good day for more plushies — I have about three dozen on my bed as I type. This is something the folks at Fangamer understand perfectly and intrinsically well, as they've made a new plushie set of Ryu and Nina from Breath of Fire, designed by Temmie Chang (yes, that Temmie) and Saber Murphy. This is one of only a handful of new products for Fangamer's Capcom line.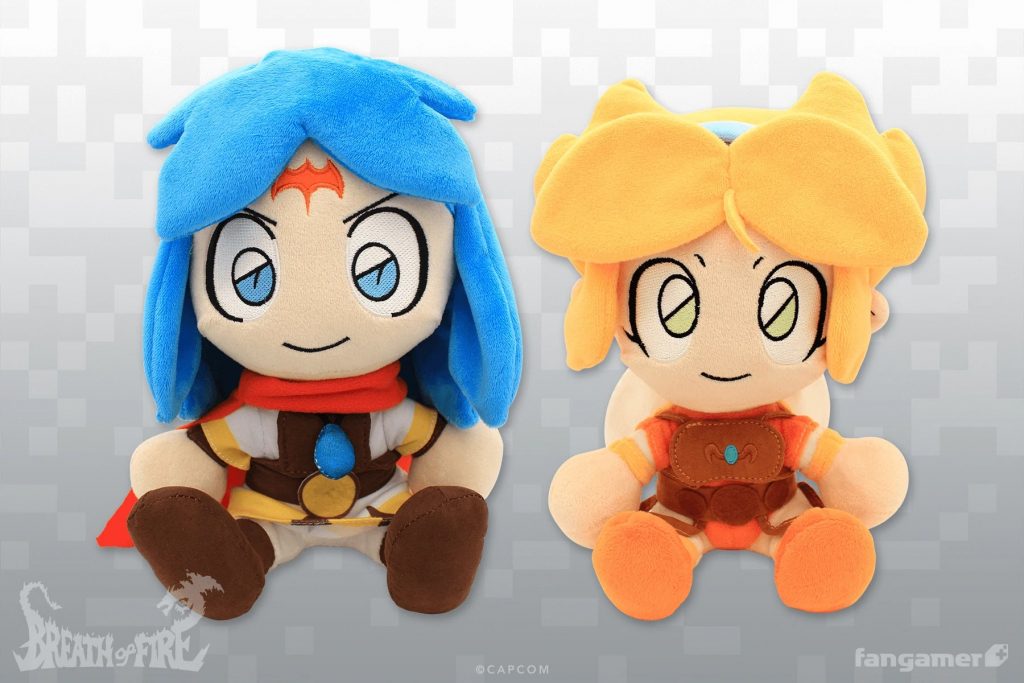 The plushies ($36) are joined by two Breath of Fire keychains — one of Ryu and Nina again, and another of Katt from BoF II ($10 each). From Mega Man, we have a new Rush Coil pin ($12), a Mega Fighting Robot shirt ($28), an E-Tank long sleeved shirt ($39), a Servbot Squad pullover hoodie ($49), and a Mega Man Legends vinyl soundtrack ($39). Finally, there's a Viewtiful Joe vinyl soundtrack as well ($39). 
You can order any and all of these from Fangamer right now, along with a ton of other quality products.
Leave a Comment