The previously announced trio of Monster Hunter Rise: Sunbreak amiibo has gotten a fuller look courtesy of today's Digital Event! Three figures will be made available, with two of them being the familiar Palico and Palamute sporting new armor. The third and most impressive, though, is new flagship monster Malzeno. 
Just like Monster Hunter Rise's three amiibo, all of these will unlock layered armor with a shared theme. In this case you can grab some vampiric-looking attire for your hunter and buddies. The Malzeno amiibo will kit out your hunter, while the Palico and Palamute figures will grant felyne and canyne sets respectively.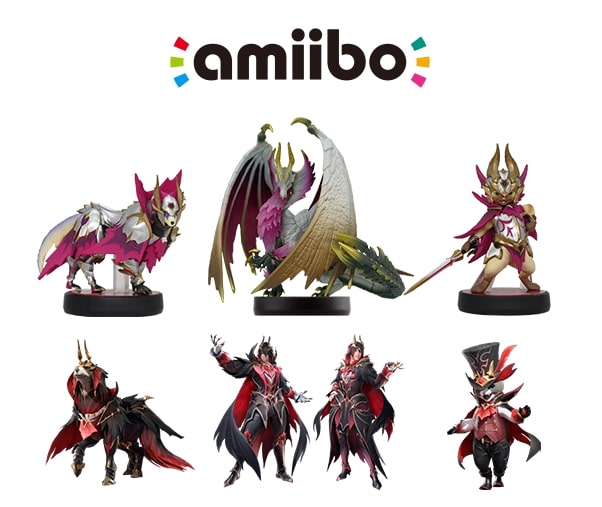 You'll also be able to get the Malzeno amiibo as part of the Monster Hunter Rise: Sunbreak Collector's Edition, selling for $99.99. No further details on pricing or availability (such as store exclusivity) was shared, but the two smaller figures will likely go for $19.99 while the larger Malzeno will carry an MSRP of $24.99. We expect all of these to launch alongside the Sunbreak expansion on June 30th! 
Leave a Comment