We're only a little over two months away from the sequel to AI: The Somnium Files changing the fabric of video games as we know it (#PraiseUchikoshi), and Spike Chunsoft has deigned to give us more details on how the game works in both investigative and somnium segments. Even more importantly, we once again see that we can ask for this guy's name (whatever it is. Kintaro? Kagumi? Kaitlyn?):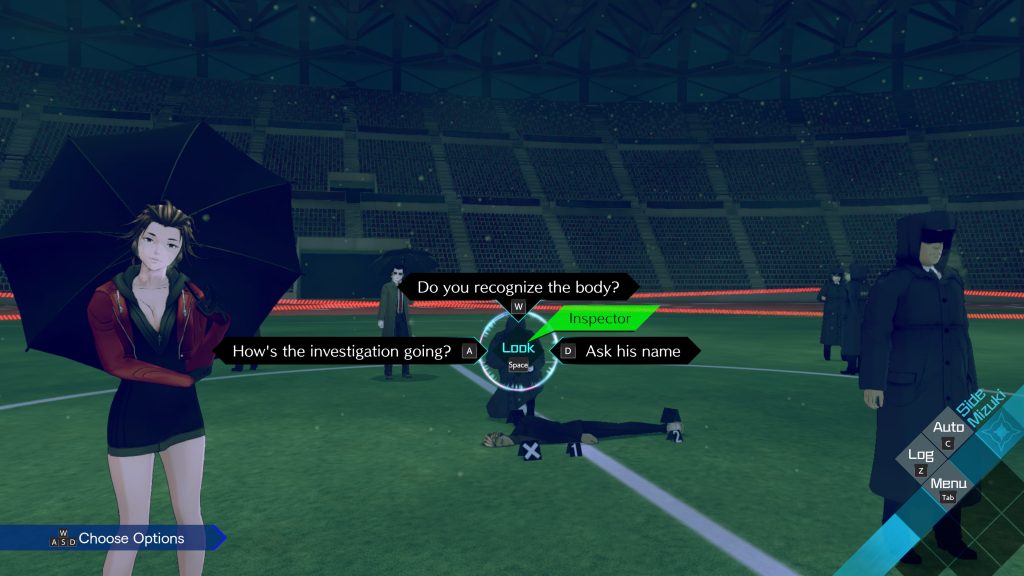 In investigative segments, the protagonists' "AI-balls" Aiba and Tama have upgraded functionality: "Virtual Reality" where visual effects are applied to an entire area, "Truth Reconstruction" which reproduced incidents like they were tv dramas, and a "Wink Psync" functionality that can read minds. This is coupled with functionalities from the last game like reading heat signatures and x-ray vision.
Meanwhile in somniums (the dreamlike spaces representing characters' psyches), players will once again have six minutes to unravel all the mental locks standing between them and the truth. The main addition here are aerial and underwater dream worlds which allow vertical movement in the dream space, adding more variety to the kind of somnium the player can experience.
AI: The Somnium Files – nirvanA Initiative releases June 24th and will split all our minds in half. I'm looking forward to asking that one guy for his name again. Kenta? Kirin? Karen?
Leave a Comment