It's official. After yesterday's Instagram leak, the good folks at Lego and Nintendo have finally unveiled the latest additions to the Super Mario collection. That's right! Princess Peach is officially getting added as an interactive Mega Figure along side six additional playsets, including Peach's iconic castle. All of the sets below will be released in North America on August 1st.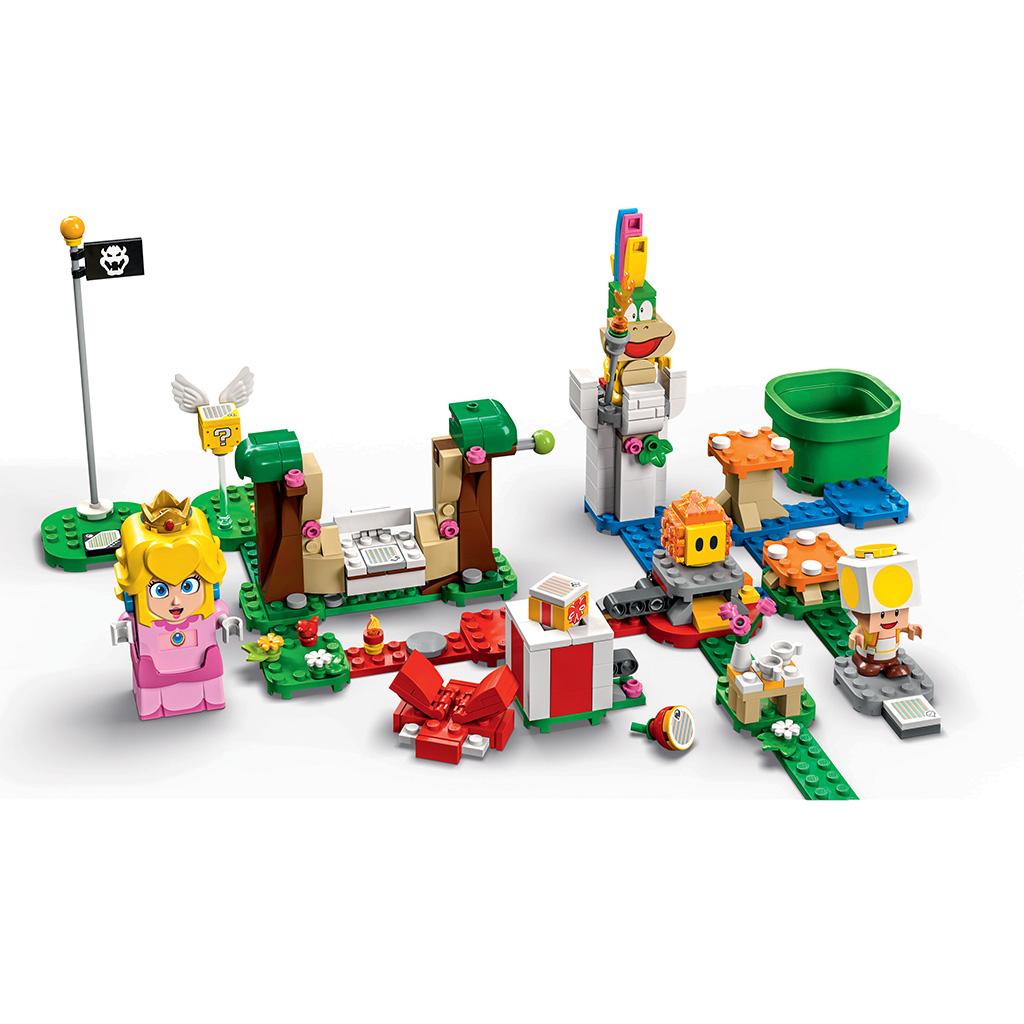 The Lego Group shared pricing and details for each of the sets as well. Looks like the cheapest option will start around $10, with the most expensive being Peach's Castle at a whopping $130 in the European region.
71403 Adventures with Peach Starter Course EUR $59,99

71404 Goomba's Shoe Expansion Set EUR $ 9,99

71405 Fuzzy Flippers Expansion Set EUR 24,99 / US 19,99

71406 Yoshi's Gift House Expansion Set EUR $29,99

71407 Cat Peach Suit and Frozen Tower Expansion Set EUR 69,99/ $ 79,99

71408 Peach's Castle Expansion Set EUR $129,99

71409 Big Spike's Cloudtop Challenge Expansion Set EUR 59,99/ $ 69,99
Finally, we also got a brand-new outfit for Peach to sport! The Cat Peach Suit and Frozen Tower Expansion Set includes an adorable Pink Cat Suit for Peach. In our opinion, she rocks it!
Pre-orders aren't live just yet, but stay tuned to Nintendo Wire on Twitter for links when they go live!
Leave a Comment