It's a collectible to die for — First 4 Figures has unveiled their statue for Death from Castlevania (specifically his Symphony of the Night incarnation), now available for pre-order. 
The statue is extremely detailed, feathering many weathered effects to communicate the skeleton's age. It's resin-painted as always and comes in two editions, standard and exclusive, with the latter containing Death's companion perched on his shoulder for a fairly modest price increase. The standard goes for $579.99 and the exclusive for $599.99, but during the Early Bird Special (the next two and a half weeks) they're discounted at $539.99 and $554.99, respectively. 
This marks the second F4F figure from the series after Dracula. We'll have to see what other iconic Castlevania figures get announced in the future.
Standard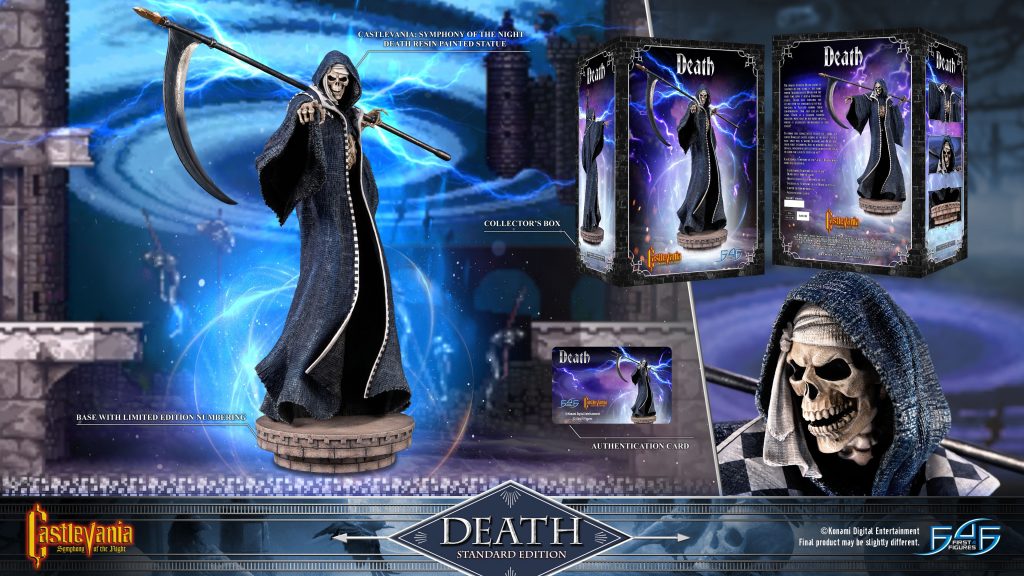 Exclusive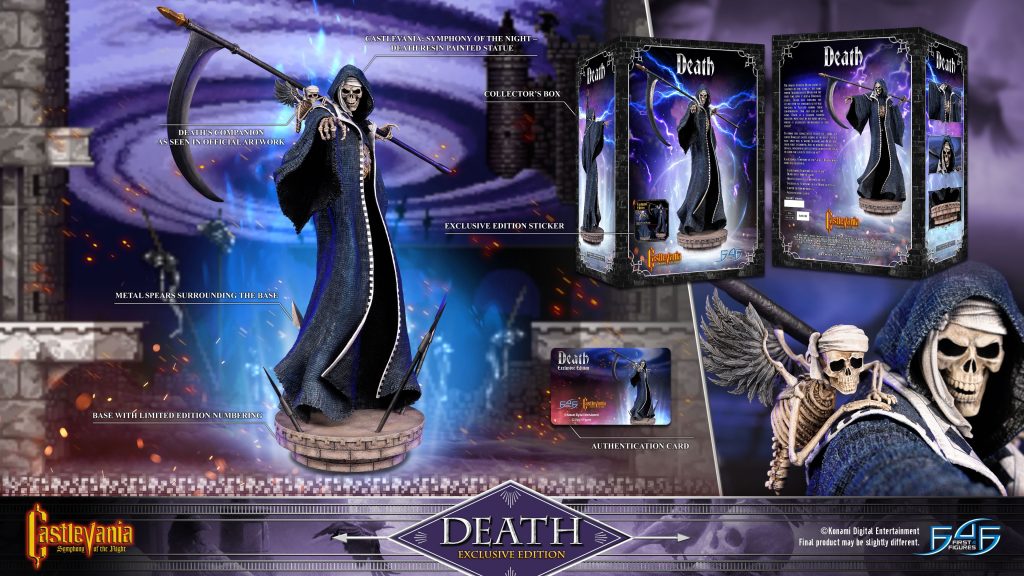 Leave a Comment