In celebration of February 22nd's "Ninja Day", the Poké Lids are rolling back into Japan's streets this week as three new Greninja themed manhole covers have been revealed and installed in the Shiga Prefecture's Koka City. Below, viewers can take a look at a Greninja Mascot who helped with the unveiling ceremony for the Kalos species' latest public appearances.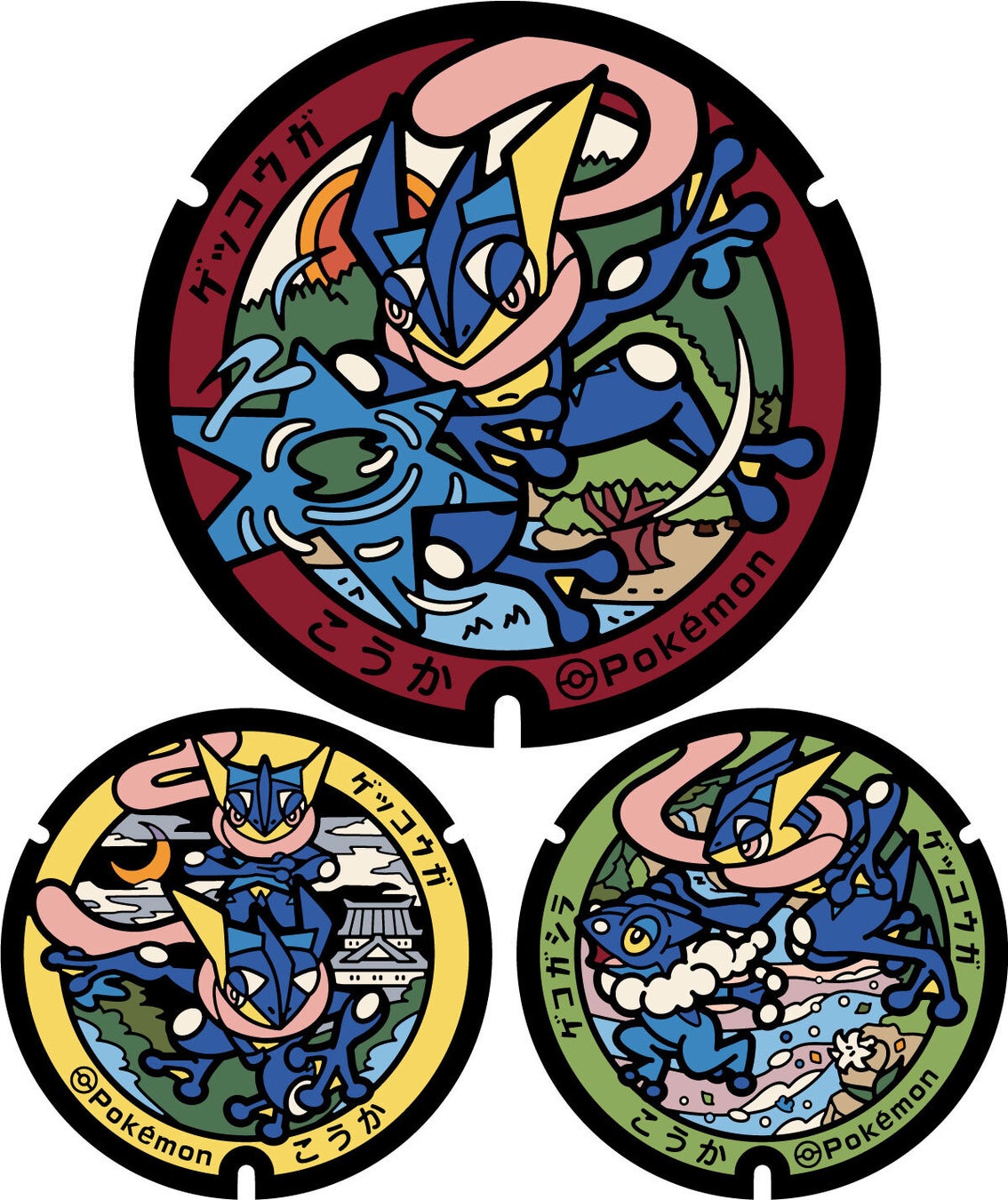 As can be seen in the images above, the new Poké Lids featuring Greninja showcase the fully-evolved starter Pokémon throwing a shuriken, striking a pose, and hanging out with its pre-evolution Frogadier.
Like the other Poké Lids installed in the past, the on-foot tourist art attraction will act as a PokéStop for Pokémon GO players and will include an increased spawn rate for their cover species (of course, with the exception of Legendary Pokémon who can only be found in special raids and Pokémon who have yet to be added into the game).
The current Poké Lid count is currently sitting above 200 covers. Previously, over a dozen Poké Lids had been installed across Japan in celebration of the release of Pokémon Brilliant Diamond & Shining Pearl. When more Poké Lids are installed across Japan, we will be sure to let you all know!

Leave a Comment