Game reviews — a way to see what features a game offers, reflect on what we personally want out of a work, and make an educated decision on whether to buy it after carefully reading multiple takes. Or we could look at a number instead. In fairness, sometimes they're very nice, big numbers — numbers so big that just looking at them causes you to drool. And the gaming community's collection of deeplore nerds, masochists, and dudes who would just can't get enough poison swamps are downright salivating over the just-released review scores for Elden Ring, the latest from Hidetaka Miyazaki and FromSoftware, which has a very nice number indeed: in fact, it's currently the highest review score on review aggregate site OpenCritic.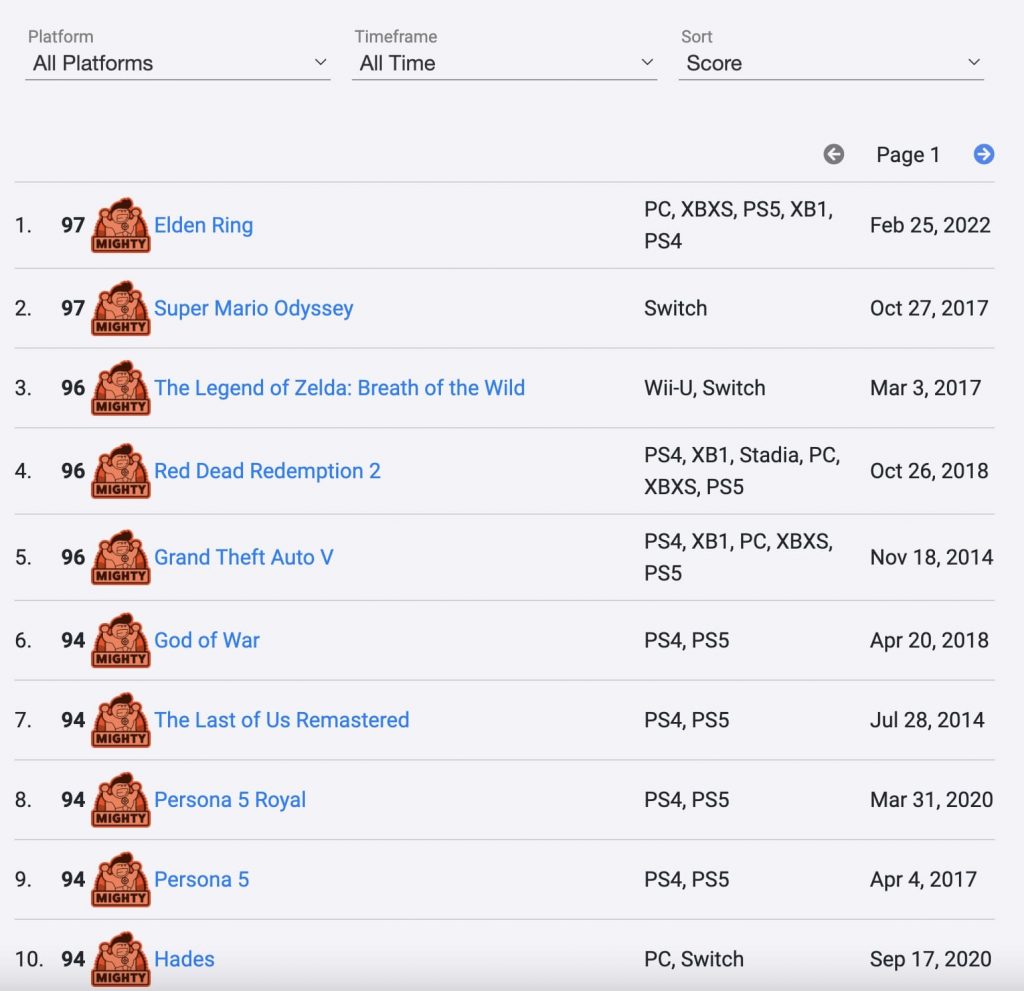 The game's 97 matches Super Mario Odyssey's (surpassing it by mere unseen decimal points) and exceeds The Legend of Zelda: Breath of the Wild's 96, making it tentatively the best reviewed game in OpenCritic history. Fellow aggregate site Metacritic gives it the same 97, which puts it just below the likes of Ocarina of Time, Tony Hawk's Pro Skater, GTA IV, and SoulCaliber. Obviously the score is liable to change, especially if there ends up being any modicum of hype blowback or sour grapes, but the critic score isn't likely to fall too far, so it's safe to say that by sheer force of numbers this is one of the best-reviewed games of all-time.
Of course, numbers aren't everything, and FromSoftware games are known for being a bit Love It or Leave It, so make sure to read some actual reviews before diving head in. Unless you've been waiting for this game from the moment you heard George R.R. Martin's name, in which case go forth and have fun, my little dark gremlins. 
Leave a Comment