Do you like Fire Emblem: Three Houses? Do you crave physical collectibles that come with special editions? Do you like MAPS? Well then, the limited edition of Fire Emblem Warriors: Three Hopes is for you. The set appears to be the same in both Japan (called the "Treasure Box") and the UK (a rarity we must treasure), and consists of the following:
The game (obviously)

Artbook

Five acrylic stands (Edelgard, Dimitri, Claude, and two that are secret)

Map of Fódlan

Character postcard set (containing Edelgard, Dimitri, Claude, and more)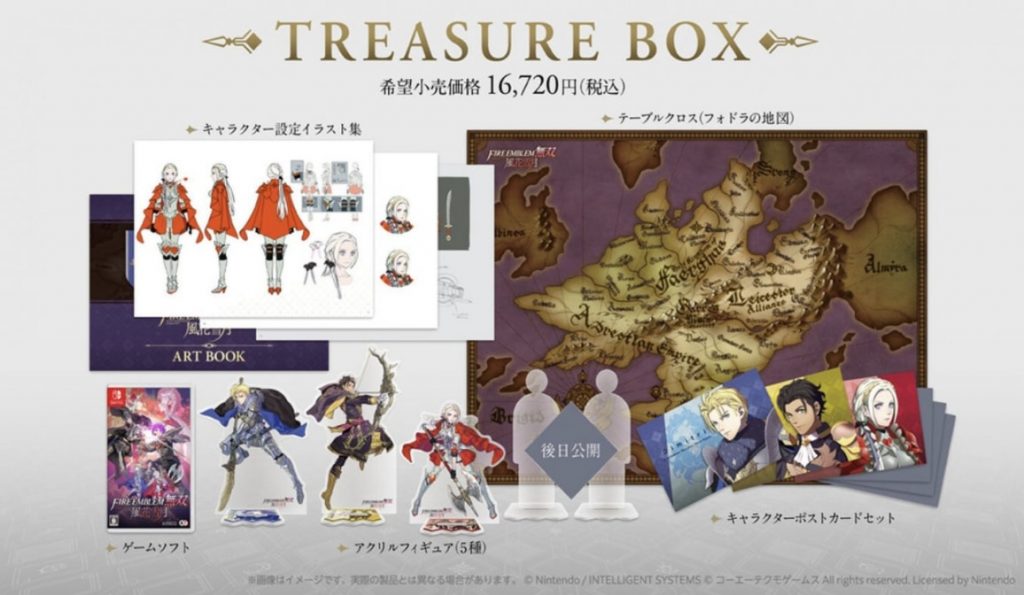 There's been no announcement for a US/NA special edition as yet, leading us to wonder what a prospective one of those would contain, though hopefully it would be the same as the other two regions. Pre-orders for the set through both Play-Asia (save 5% with the code NWIRE at checkout) and Amazon UK are currently out of stock — follow us on Twitter for live updates on when they're available again. Fire Emblem Warriors: Three Hopes launches June 24th.
Leave a Comment