(Updated: 4/18/22): You can pre-order the Among Us: Imposter Edition and the Among Us: Ejected Edition on Amazon.
---
The physical version of Among Us is about to get a lot more sussy and stylish soon. In collaboration with Maximum Games, Innersloth's social deduction phenomenon will be getting two more physical editions this April. Below, crewmates and spectators can take a look at Among Us – Imposter Edition and Among Us – Ejected Edition!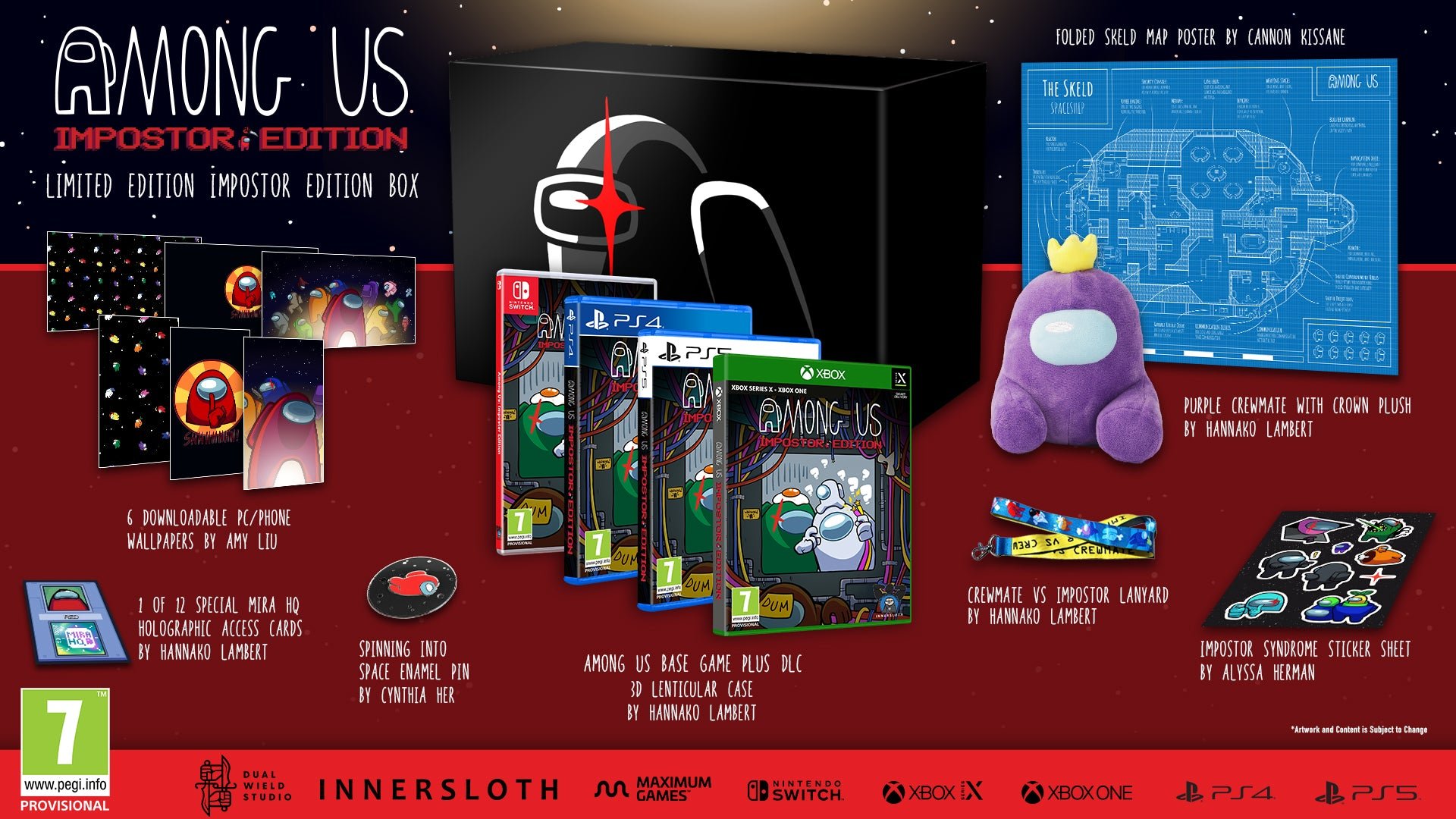 As can be seen in the images above, Among Us – Imposter Edition will come included with downloadable wallpapers, 1 of 12 special holographic access cards, a spinning enamel pin of the red crewmate in space, the physical copy of Among Us (in a 3D lenticular case) with all DLC included, a lanyard, folded skeld map poster, purple crewmate with crown plush, and a set of imposter stickers.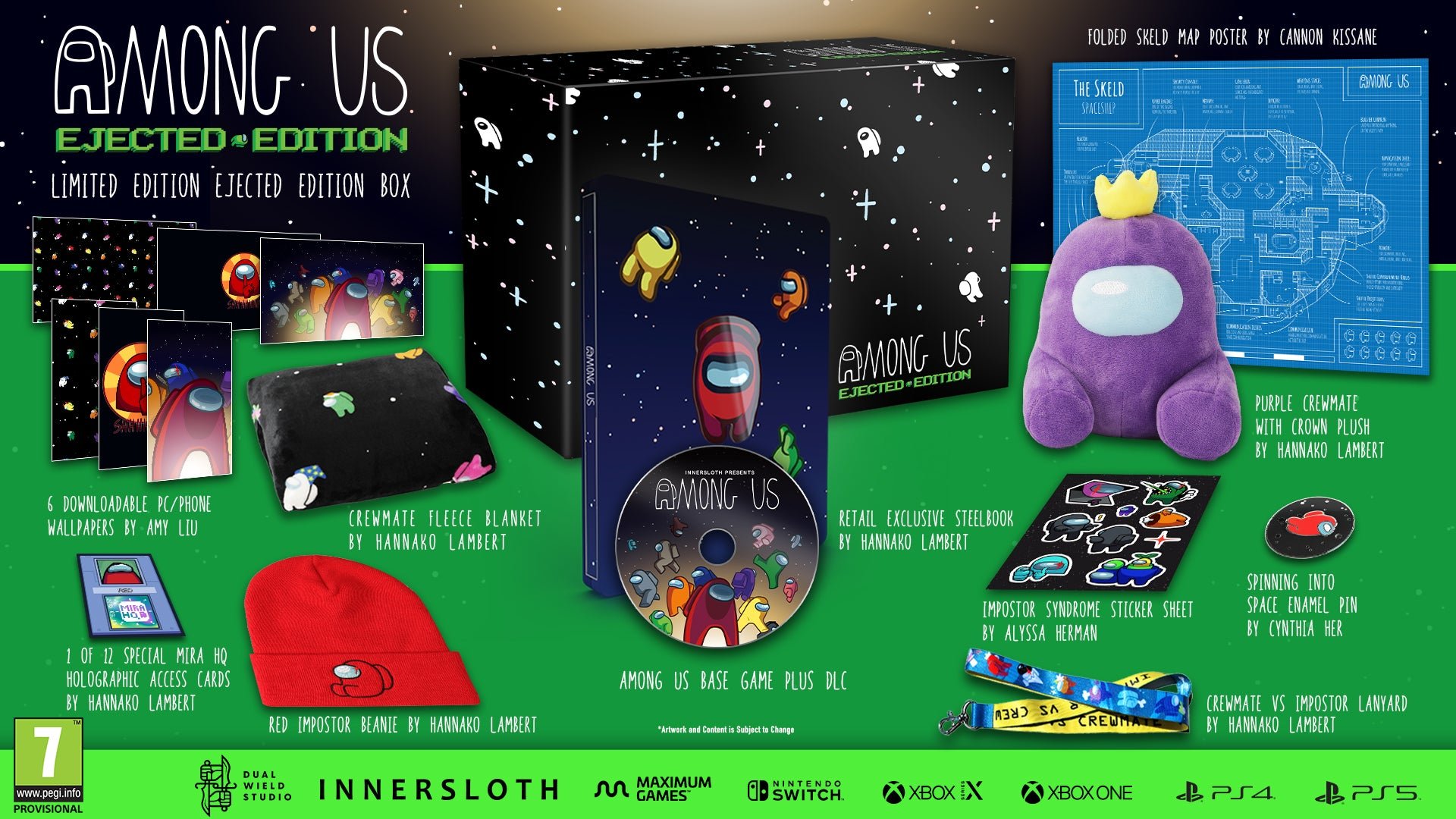 Meanwhile, the more expansive Ejected Edition of the game will include the same downloadable wallpapers, access card, pin, stickers, plush, and lanyard, however, this edition has swapped out the Ejected Edition's other goodies for a steelbook case, a fleece blanket, and a red imposter beanie.
Among Us – Imposter Edition will retail for $49.99 and Among Us – Ejected Edition will retail for $89.99. Both Among Us bundles will be released on the same day, April 19th, 2022, and is available for pre-order at a multitude of retailers including the official Maximum Games Store and Best Buy.
Leave a Comment