We're only about a month away from the release of Kirby and the Forgotten Land, and Nintendo of Japan has finally given us our first look at what to expect in terms of amiibo support. Unfortunately, don't expect to unlock secret characters or new levels, but, like with other recent Nintendo titles, you can unlock items to help you on your adventure.
"With every amiibo, you can get items that are useful for your adventure."
As expected, both Kirby amiibo lines are compatible with Forgotten Land, but surprisingly, one of the most rare and elusive amiibo in existence also functions. That's right! Qbby from BoxBoy is a compatible amiibo as well! Unfortunately, as of now, we have no word on a restock or release of the Qbby amiibo in Japan or anywhere else for that matter.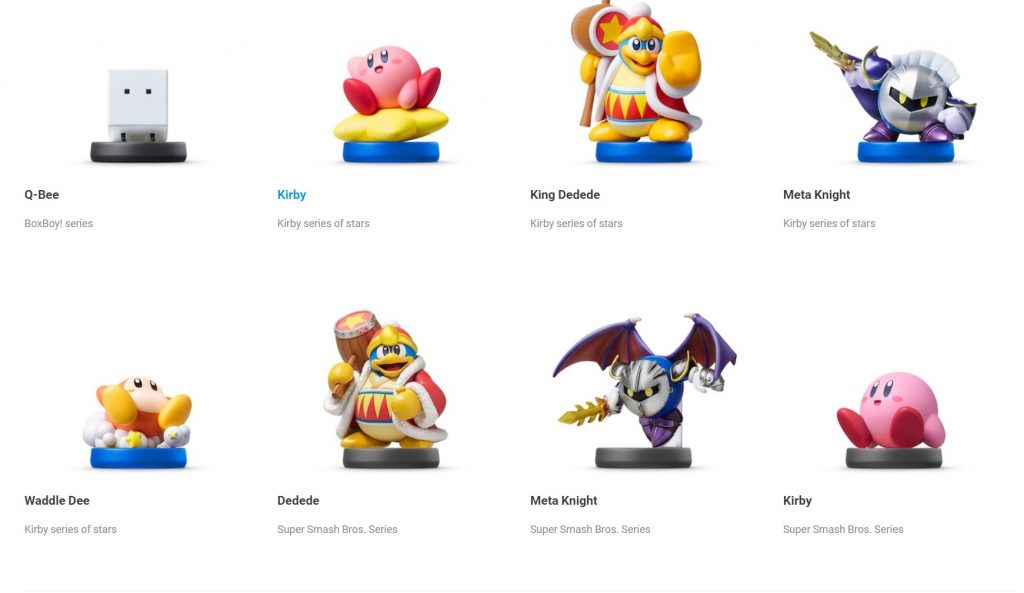 Kirby and the Forgotten Land releases on March 25th. You can pre-order your copy on Amazon !
Leave a Comment