Do you want drip? Ink drip? Then Nintendo Tokyo has the gear for you, as a new line of Splatoon 3 merch just dropped in the wake of yesterday's reveal for the game's Salmon Run mode. Titled "SQUID or OCTO," the lineup is themed around the duality between Inklings and Octolings, natural enemies and marketable critters. The full list of products includes the following:
T-shirts (two designs, ¥4,477 each)

Long-sleeved shirt (¥6,600)

Fanny pack (¥6,280)

Baseball cap (¥5,830)

Bucket hat (¥5,390 yen)

Reversible Squid/Octo cushion (¥3,300)

Block squid pen set (¥2,178)

Diorama box (¥2,750)

Squid and Octo clips (¥748)

Sticky note set (¥770)

Washi tape (two designs, ¥1,155 each)

Sneaker keychain collection (¥1,540 for a blind box, ¥7,700 for a full set)

Tropical shirts (two designs, ¥6,050 each)

Blanket (¥3,685)

Room shoes (¥2,310)

Tissue box cover (¥1,650)

Pennant (¥1,760)

Drinking glass set (¥2,475)

Coaster set (¥1,650)

Shoe box storage container (¥880)

Clear file set (¥660)
Some of these are already sold out, proving the continued popularity of Splatoon in Japan. For our part, we can only hope some of this swag can make it overseas. Splatoon 3 launches sometime this year. 
Gallery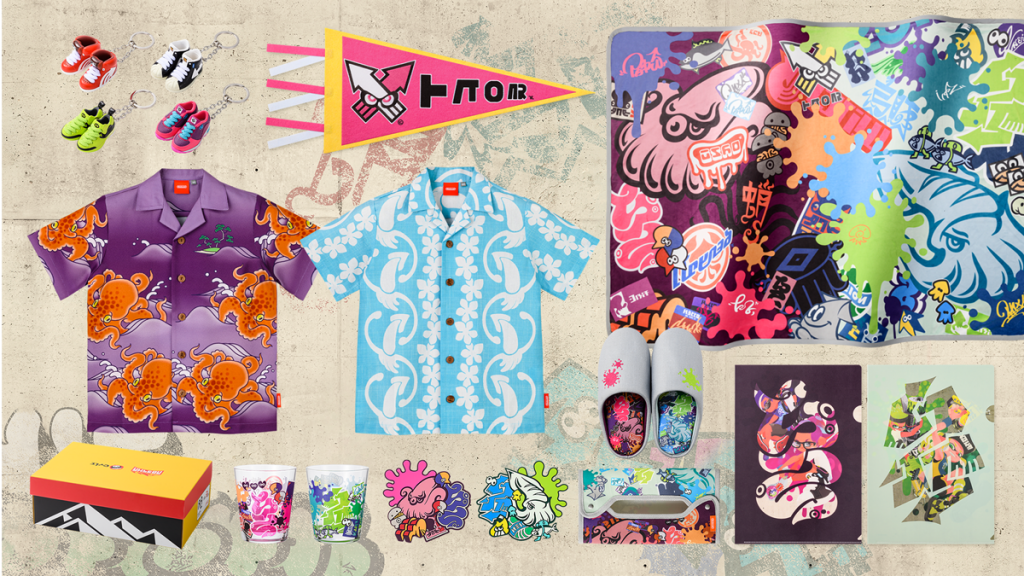 Leave a Comment